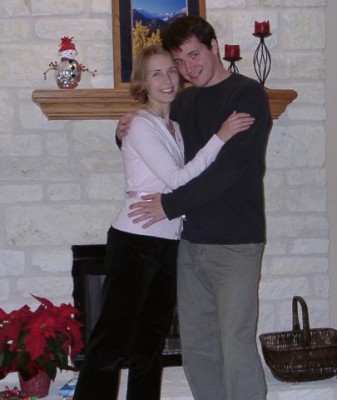 Greg and I took a couple photos together before dashing off to a holiday party last night. We didn't load them on the computer until this morning. I thought we looked cute. Greg disagreed.
"My hand looks abnormally large for some reason."
"Well, your hands are big compared to mine," I said.
"But look at that, it looks really big in that picture," Greg said.
"Umm, Greg, there's something I haven't been telling you. You have ogre hands!"
"Oooh, no I don't! It's the lighting. There's a shadow between my fingers. It makes it look like my fingers start at my sleeve, which is NOT the case. The lighting is strange," Greg said.
"Well, something about your hand is definitely strange, but I don't think it's the lighting."
It's the simple pleasures that make married life such a joy.