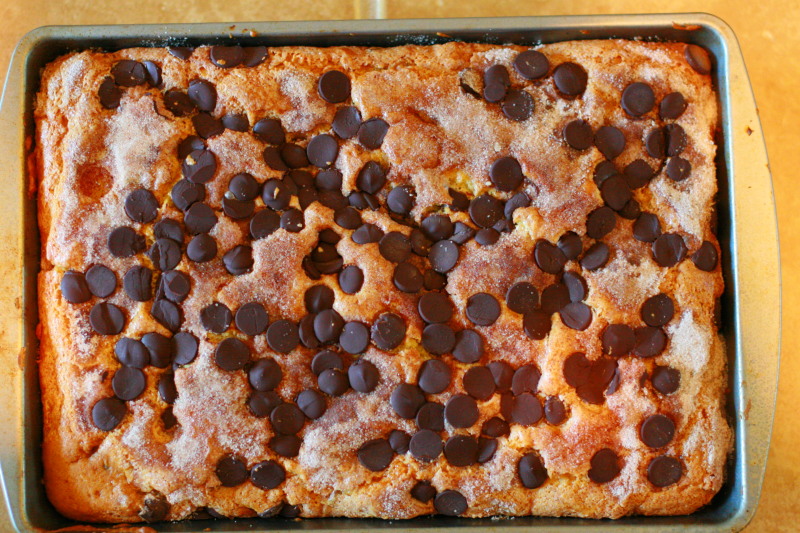 I only ate two pieces of this. No, there's nothing wrong with it. What could possibly be wrong with dark chocolate, cinnamon and sugar?
I'd long wanted to make this recipe from Smitten Kitchen, but it makes an obscene amount of coffee cake for a small family like ours. When I heard about a bake sale at work, I knew I could finally give it a try. The recipe is straightforward, except for the part where your toddler grabs some peaches from the fruit bowl while you have your back turned and begins smashing them just because she's 2 years old and hey, these make a really fun mess. I think you could easily use a smaller pan and cut the recipe in half.
My co-workers liked it, and I admit that I squirreled away the last couple of pieces for Greg and I. Had I not made this for a fundraiser, someone would have found me comatose right in front of my oven, empty pan in my lap, with a few morsels of leftover chocolate melting in my hands.