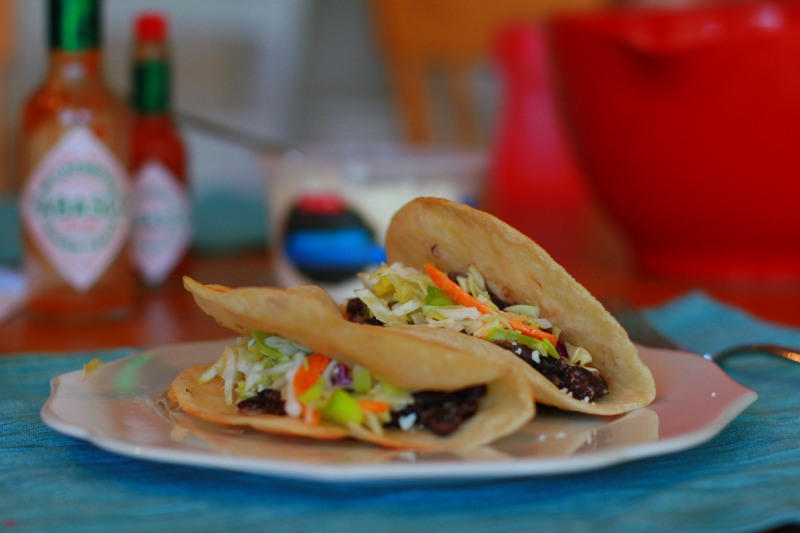 How have I never told you about these tacos? These are the go-to meal in our house. I make this recipe more than any other, in part because it's so easy and also because it's relatively healthy.
These will not be the best tacos you've ever had (at least not if you live in Texas), but they do have an addictive bunch of ingredients: the savoriness of beans, the tang of lime juice, the saltiness of feta cheese and the heat of Tabasco.
I'm not sure that Greg finds them as addictive as I do. Actually, I think he must be weary of them by now. I get nervous every time I put the ingredients on a shopping list for him, sure that this will be the day he begs me to quit this addiction, and I will be left to choose between my husband and my black bean tacos.