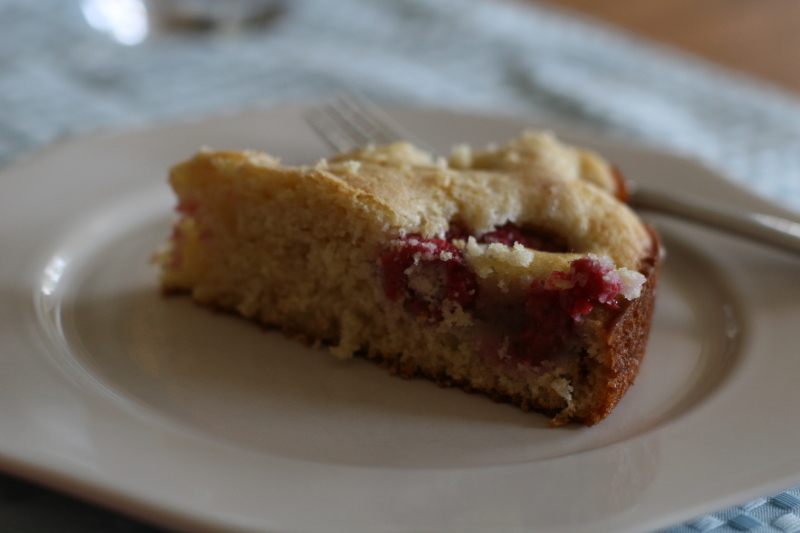 My cooking lately has become downright lazy. I blame the neighbors. A new family moved onto our street last summer, a slightly crazy family. They started inviting everyone on the street over for weekend cookouts even though they barely knew us, which is just not how people behave in the suburbs.
As the summer progressed, we all began to peak out the doors of our houses. Instead of pushing our kids into back yards segmented by six-foot fences, we pulled them into our front yards. And they played. Together.
I grew up in a neighborhood without fences and without too many rules, either. In the summer, we rode our bicycles for hours, tires crunching over the gravel left by winter snow plows. In the evenings, we spread across three or four back yards in mass games of hide-and-seek. I remember crouching between the pine trees in my back yard, trying to slow my breath, fireflies bobbing around me.
Given all the fences in our neighborhood, I feared Eleanor wouldn't have that sort of childhood. But lately, she is out playing with at least one friend nearly every night.
Neither Greg nor I wants to be the one left inside washing dishes, missing out on the tricycle rides and the water gun fights. So I'm trying to keep the cooking simple. This cake is simple but good. And if you could somehow squeeze all the sweetness of summer — the golden rays and crystal sprinklers and warm beach towels — into a cake, well, this is what you would get.
Raspberry buttermilk cake from Smitten Kitchen
Ingredients:
1 cup flour
1/2 t. baking powder
1/2 t. baking soda
1/4 t. salt
1/2 stick unsalted butter, softened
2/3 cup plus 1 1/2 T. sugar, divided
1/2 t. pure vanilla extract
1 large egg
1/2 cup buttermilk
1 cup fresh raspberries
Preheat the oven to 400 degrees, and grease and flour a 9-inch round cake pan.
Mix the flour, baking powder, baking soda, and salt in a bowl. In another bowl, beat the butter and 2/3 cup sugar with an electric mixer until fluffy. Add the vanilla and then the egg and mix.
Slowly mix in the flour mixture and the buttermilk, starting and ending with the flour. Pour the batter into the pan, and sprinkle the raspberries on top. Then sprinkle 1 1/2 T. sugar on top. Bake for 20 to 25 minutes, until a toothpick tester comes out clean. In theory, this could serve six to eight, but in reality, our little family could have polished it off in one sitting.