Thank you for remembering. No matter how many times people mention Genevieve or ask how I'm feeling or inquire about our plans for our family, I still worry that people will forget. There's nothing tangible — no Christmas photos or stained clothing.
On my journey through grief, I've learned that the best way to get what I need is to ask. I don't like to ask. I like to be polite. But as my therapist pointed out, most people have very little experience with this type of situation (thank goodness!) and so will do nothing rather than risk offending me.
Even after the asking, I fretted yesterday afternoon. No one had sent a cake photo. Now the saddest birthday ever was becoming unbearable.
But…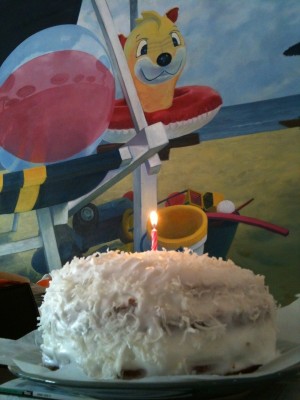 it turns out that you all don't eat cake for breakfast. The one above is a lemon coconut cake that our friend Kenny made.
Raeanne and Gilbert found a cake with a G swirled into the frosting.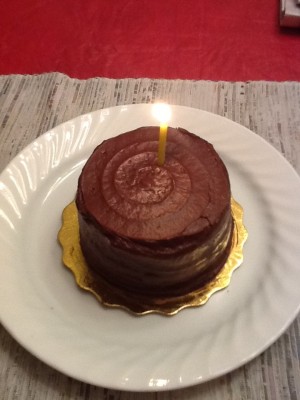 Here's a slice from my college friend Amanda.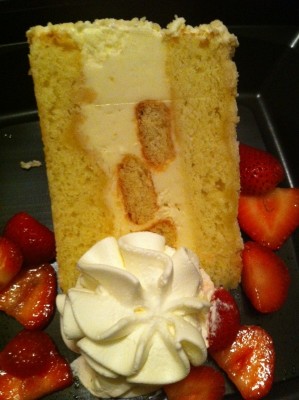 And another slice from my college roommate Seema.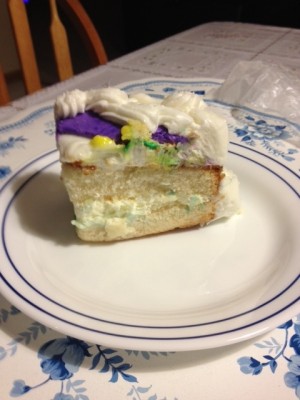 Andy ate this inexplicably small cupcake. Andy likes to eat.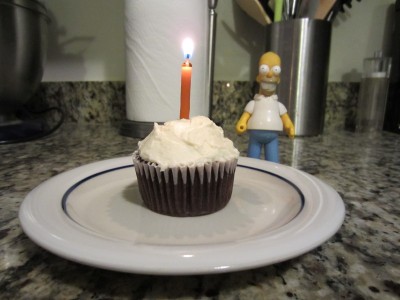 Jessica ate a cupcake, too.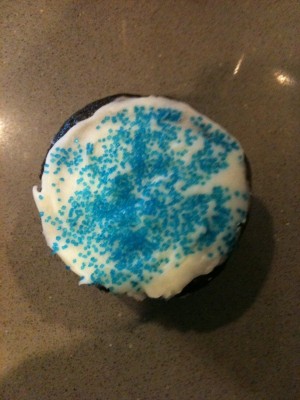 My former coworker Gabby, who is an excellent baker, sent this.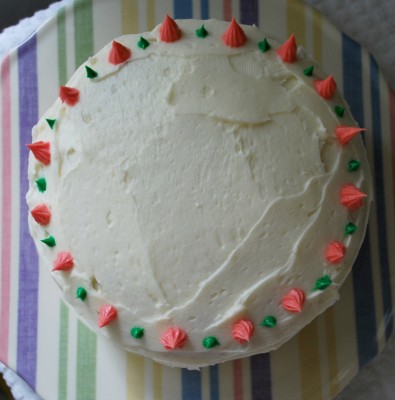 Genevieve's Aunt Laura made this beautiful confection, which, knowing her, might actually be filled with pureed vegetables. How'd you make that broccoli look so good, Laura?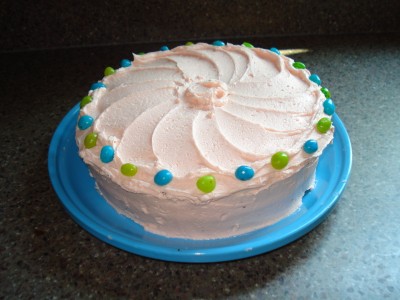 And finally, I'd like to tell you a bit about my brother. My brother is a boy. He has always liked playing in the dirt and hurtling down mountains on skis and fiddling with all things greasy and mechanical. He's my opposite. But, we were expecting baby girls at the same time, and I was so excited to see them grow up together. Five days after Genevieve died, Marie was born. And though Dan has been so kind to me over the last year and so understanding, I still didn't expect him to bake a cake. Because he's a boy. So when he sent his photos yesterday, I started to cry.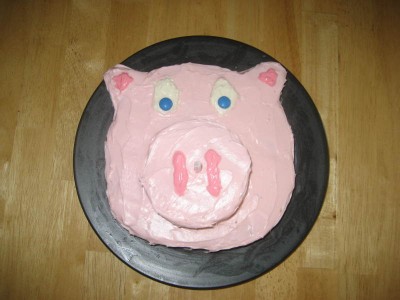 At our house, we made lemon cupcakes. They're not the prettiest, but that's beside the point.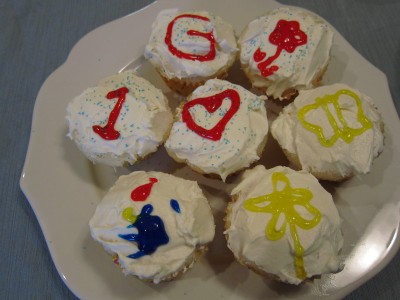 Thank you all.