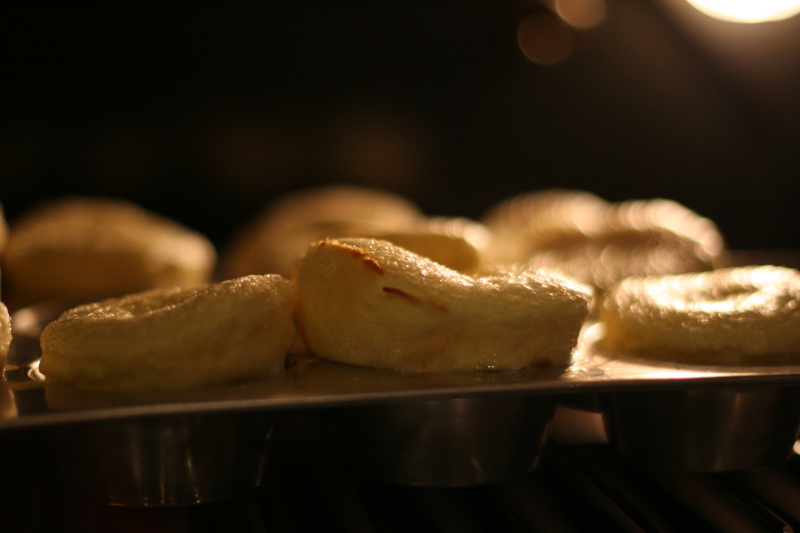 I first ate a popover during a stop at the Jordan Pond House in Acadia National Park back in 2006. The memory of that buttery, flaky pastry remained nestled in my mind, but sometimes I wondered whether the setting had sweetened the memory. The Jordan Pond House serves its popovers at tables set on a lawn beside a lake that is ringed by mountains. Was I remembering the popovers or just the lapis blue skies?
I never intended to make my own popovers. I am madly in love with New England — the rocky coasts, the maple trees, the brusque accents, all of it — and so I think that certain treats should be reserved just for visits there. But after I made my zucchini cake (ahem, the best cake ever), I had to try another David Lebovitz recipe.
Popovers are made with an eggy batter that becomes filled with airy pockets as it bakes, causing the batter to pop over the edges of your pan. They are usually served with jam, but these are coated in butter and then rolled in cinnamon and sugar, which makes them more doughnut than biscuit. If you like to eat breakfast first thing in the morning — and I do — these will be a challenge for you. They need to bake about 35 minutes, but the batter could not be easier. These would be ideal for guests, at least guests who aren't counting calories. Or better yet, guests who don't know what a calorie is.
Sugar-crusted popovers from David Lebovitz
For batter:
2 T. butter, melted
3 large eggs, at room temperature
1 cup whole milk
1 t. salt
1 1/2 t. sugar
1 cup flour
For coating:
2/3 cup sugar
1 t. cinnamon
1/4 cup melted butter
Preheat oven to 400 degrees, and liberally grease a muffin or popover pan. And by liberally, I mean drench the thing in butter. I did not, and my popovers suffered for it.
Dump the 2 T. butter, eggs, milk, salt, and sugar in a blender, and mix for a few seconds. Add the flour, and blend the batter until smooth. Fill each muffin cup about 2/3 full. Mr. Lebovitz says this recipe makes nine popovers, but I got 11. Bake about 35 minutes, until popovers are deeply browned.
Let popovers cool for a few minutes, and then use a knife or spatula to ease them from the pan. Brush each popover with butter, and then roll in cinnamon-sugar. A warning: These do not keep well. You're going to have to eat them in one sitting. Call me if you need help with this step.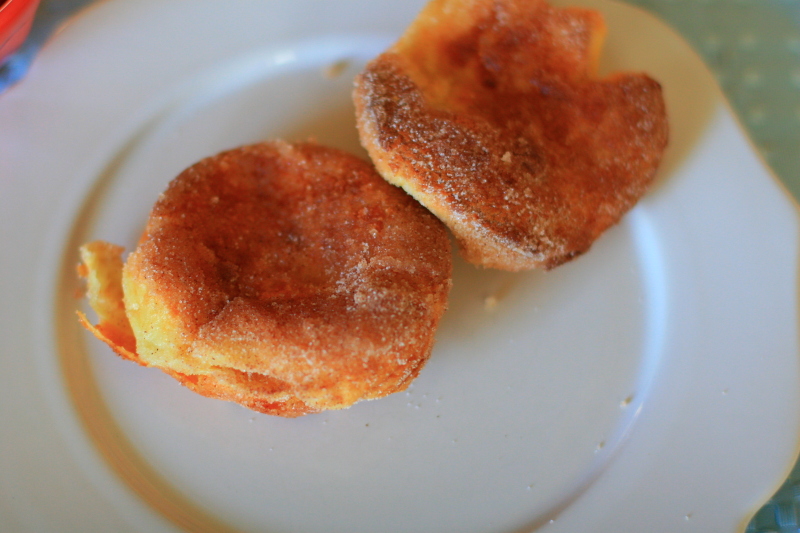 (Remember to use a lot of butter! I lost the bottom of my popovers in the pan.)