As much as I like our suburban Austin neighborhood, I have always been disappointed with the restaurant options around here. Even the food trailers, which have wheels and could easily motor on over, were absent. Until now.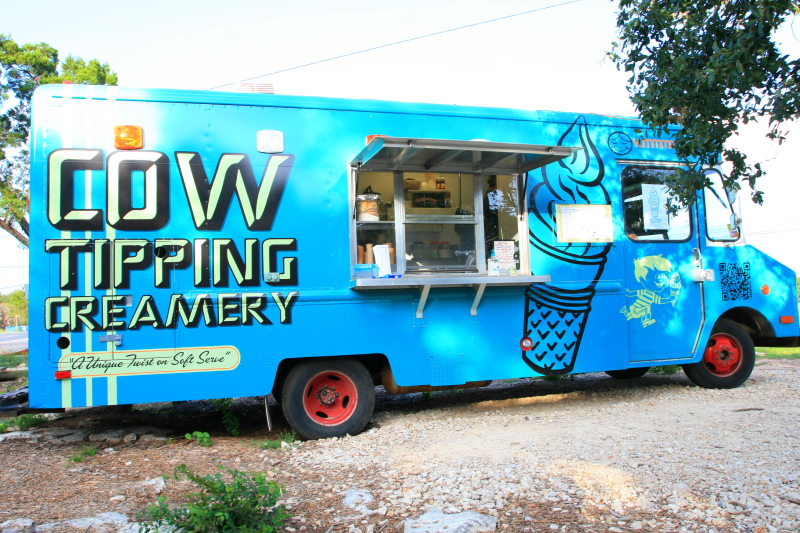 Last night, we visited the Cow Tipping Creamery, which is on RM 620 a bit west of Anderson Mill Road. They're dishing out soft-serve ice cream, but it's fancy, y'all.
I had the High Tea cone. I chose Tahitian vanilla ice cream, and that came topped with English lemon curd, whipped cream, crushed tea biscuits, and honey dust.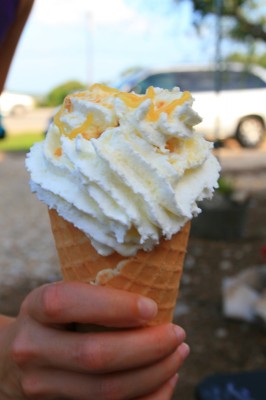 Greg had the Gentleman's cone. He picked chocolate ice cream with a hint of almond, and the cone had blood orange olive oil, smoked salt, whipped cream, and Jack Daniel's praline pecans. Was I jealous of him? Yes, yes I was.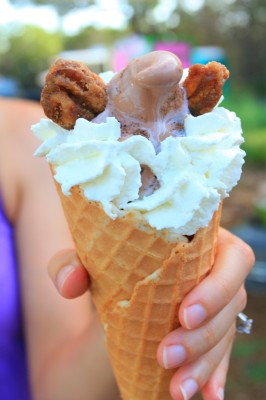 And Eleanor had chocolate ice cream. Dipped in chocolate. Obviously.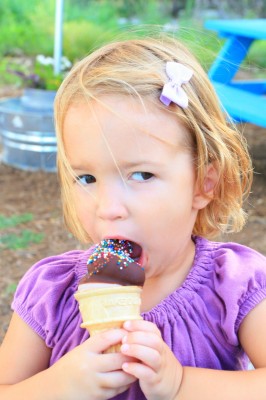 I could gush about the dozens of flavors they have (Lemon Vietnamese curried toasted coconut, anyone?), but our cones give you the general idea. Oh, I will mention that, if you visit, you need to eat the whole cone. A fun surprise waits at the bottom.