A friend of mine invited me to Trailer Food Tuesday, which is a new monthly event downtown with a bunch of food trailers all gathered at the performing arts center. I agreed to go, but disaster appeared inevitable. We would drive our three kids downtown at rush hour, try to persuade them to eat Korean-Mexican fusion or something along those lines, and then eat that food while sitting in the 102-degree weather. Yup, this was quite the idea.
We arrived right as it opened at 5 p.m. A handful of families roamed about. Tables and chairs were set out in the shade for us, and we could use the bathrooms in the performing arts center. What a beautiful, magical (air-conditioned!) building that is. We stepped right up to the food truck windows — no lines — and ordered. After dinner, the kids played chase on the lawn and danced to the music that the DJ played. The evening was nearly perfect.
So, here's our food. I had the Japajam burger from Yume Burger. It had Japanese tomato jam, jack cheese, a fried egg, barbeque sauce, and onion rings. It's not much of a looker, but it was delectable.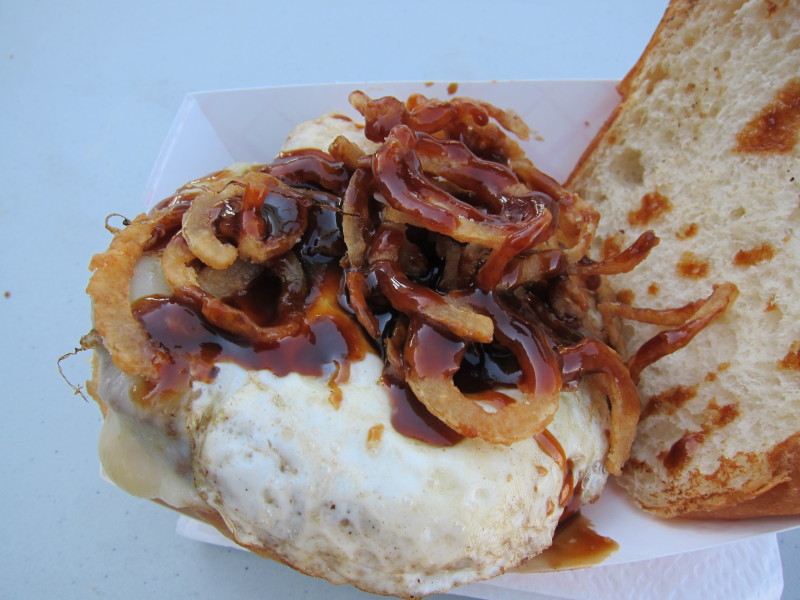 Because I'm a fool, I let Eleanor order the Alamo hot dog from Evil Weiner. It had queso, pico de gallo, and tortilla strips, none of which Eleanor touched. She pulled out the hot dog, wiped it off with her napkin, and ate only that.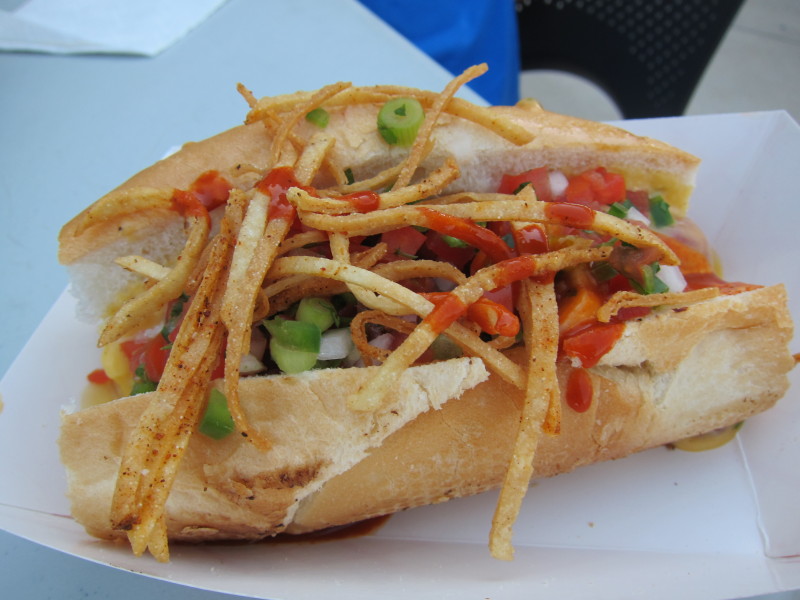 And for dessert, we had a chocolate chip cookie sandwich with salted caramel ice cream from Coolhaus. Yes, I realize that this is the second time in the past week that I've visited an ice cream truck. I hope you appreciate the sacrifices that I'm making for your entertainment.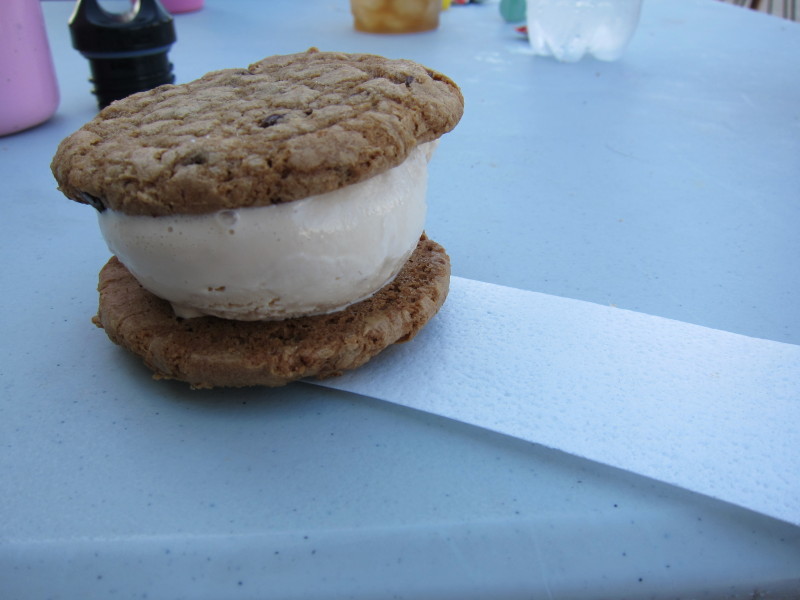 For those of you in Austin, there will be another trailer food Tuesday at the end of this month.