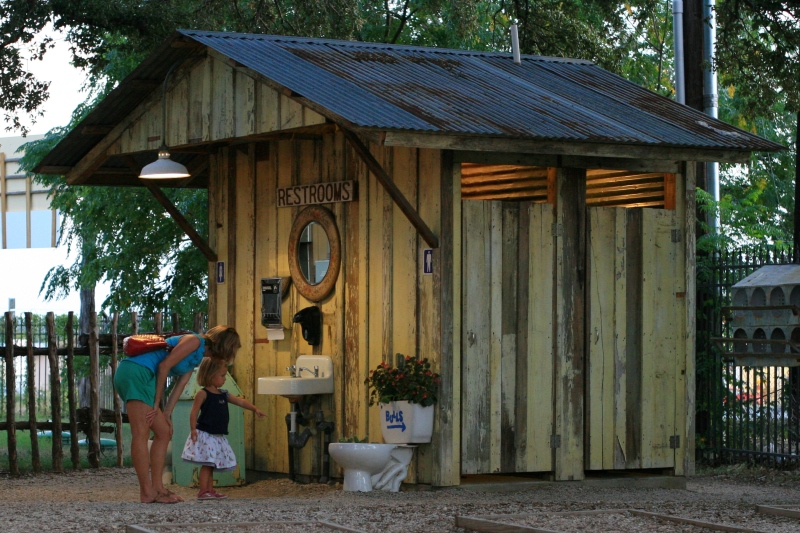 During college and my first year or two of work, I always imagined that I would move to the Northeast or the Northwest. I had summer internships in Massachusetts and Oregon and found both places more beautiful than Illinois (Sorry, Midwesterners). I felt a greater kinship with the bookish New Englanders, but Greg's job opportunities looked better in Portland.
Well, Greg's job landed us in Austin. We both viewed this move as temporary, a trial run. We cautiously kept our bulky coats and squeaky snowboots in the closet. I feared that my tongue would start to ooze with a Southern drawl.
Seven years later, the snowboots have been donated, though I can't imagine who in this area would need them. I wear sandals most of the year. I say "y'all" when I'm with friends. Last night, we met a bunch of friends for dinner at a restaurant out in the country, and when the waitress asked which type of gravy I wanted — there were three — I didn't skip a beat.
We sat on the back porch, listening to the live band (with a fiddler, of course) and sipping from our sweaty glasses, and I didn't feel the least bit an outsider. At some point in the past few years, I have learned that the place I live doesn't define me. Some of my friends here are liberal bookworms. Some are vegetarians, which, hmmm, isn't that illegal here? A girl can read "Anna Karenina" while wearing cowboy boots. I still dream of moving to New England, but I know that my notion of it being some intellectual utopia can't be any more true than my previous notion that Texas was populated only by truck-driving cowboys.
Frankly, life is a lot more fun since I let go of a bit of my Northern superiority. And ate a little gravy. OK, a lot of gravy.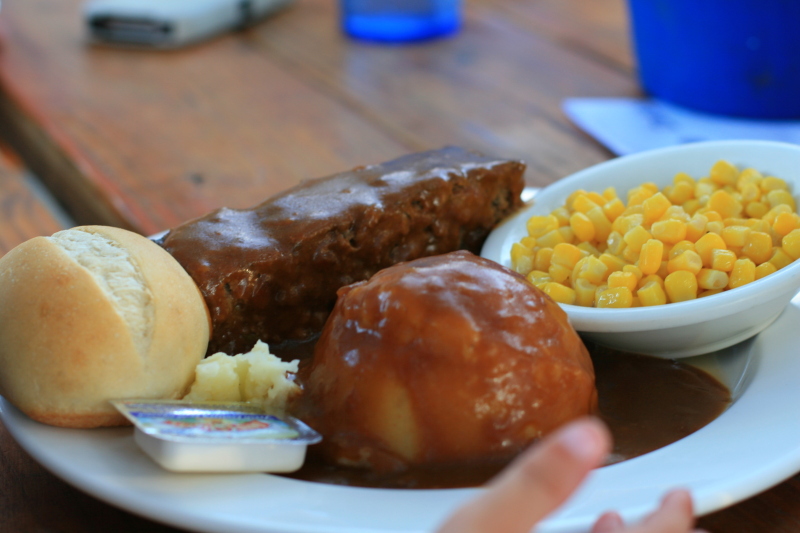 (Top photo is Eleanor trying to understand the plants in the toilet bowl. She's a Texan-in-training.)