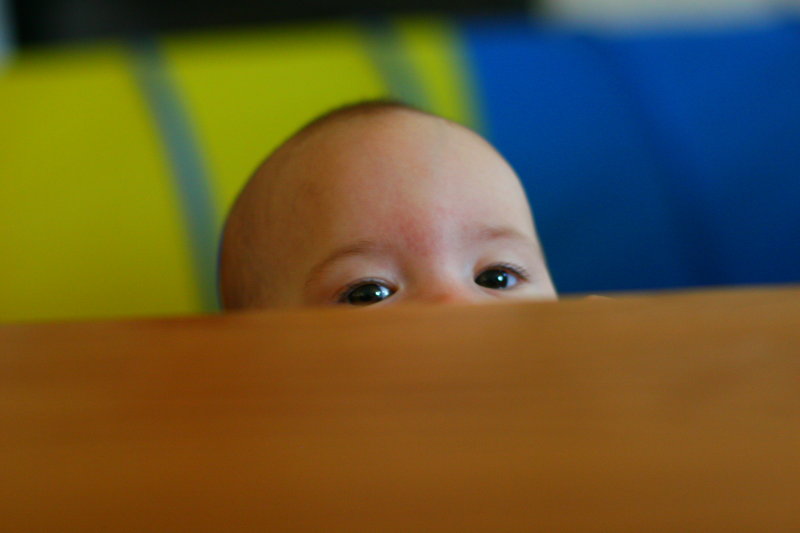 Do you behave differently in front of your kids? What do you do when they aren't watching? (No, I'm not talking about that.).
A friend and I were getting ready for a night out recently, and when she started her car, the stereo blared at us. So familiar! Do all parents do that? I know that as soon as I'm alone in the car, I turn up the stereo, and if the song happens to have some cursing, even better. No one has more fun driving to Walgreens for milk than I do!
Greg and I also have a bad habit of sneaking some dessert after Eleanor goes to bed. We often eat a tiny portion of dessert with Eleanor, to set a good example, but it's not enough to satiate the sweet tooth. Eleanor is already noticing. It's hard to cover three missing cookies when your kid can count.
In some ways, becoming a parent forces you to again live by the rules of childhood. I have to model limits and moderation for Eleanor. And it's painful. I spent my entire childhood waiting to be freed from all of these rules I'm now trying to enforce. My hope is that as Eleanor gets older, she'll have a solid enough foundation that I'll be able to quit my double-agent life.