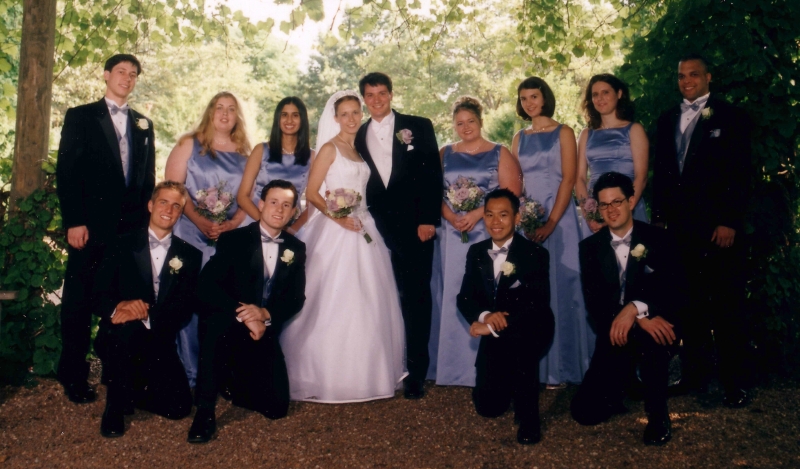 Today is our ninth anniversary. This morning, I was feeling a bit guilty. "I don't have your card ready yet," I told Greg. "I haven't written a message even though I bought it two weeks ago."
I could see that Greg was trying to keep a neutral face. He smiled politely. He said nothing.
"You haven't even bought a card for me, have you?" I asked.
He hugged me, and we both started laughing. Maybe we're a little too comfortable with each other after nine years, but I've lived enough at this point to know that a card matters very little compared to everything else Greg has given me.
And, Greg, if you're needing a gift idea, this is apparently the pottery anniversary. But you might want to just skip that and save for next year because nothing sets a girl's heart aflutter like tin and aluminum.