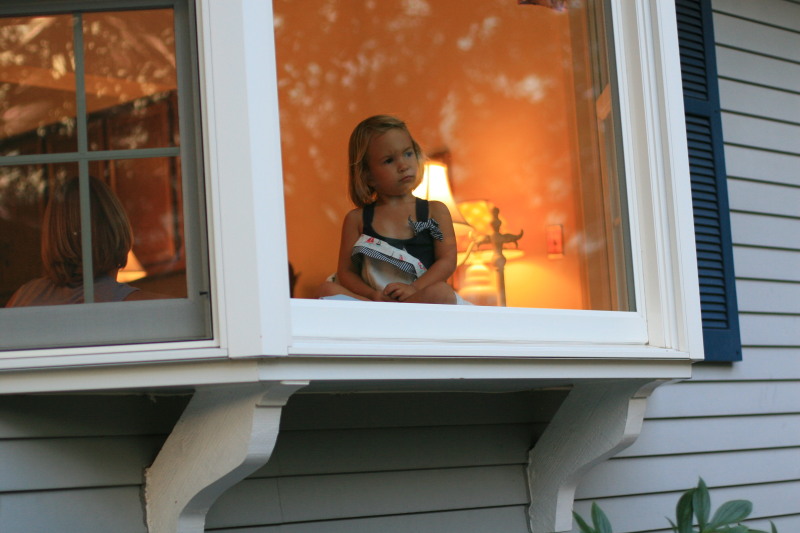 While visiting Greg's family, we got into a conversation about extroverts and introverts. I mentioned that Eleanor will chatter nonstop when she's with one or two friends, but when a big group arrives, she clings to my leg. Given her genes, this is no surprise.
Social interactions recharge extroverts and drain energy from introverts. I'm an introvert. It's not that I dislike people. I revel in gathering with my friends and hearing their stories and opinions, but when the party is over, I want to go home and snuggle on the couch with a book. I crave that time to sort my thoughts and quiet my mind.
Being an introvert does sometimes make me feel like an outcast, particularly because I've chosen to work in communications. Shouldn't I post a tweet instead of folding back the cover of that new novel? Can I succeed in a society where an outgoing personality is so highly prized? I looked up synonyms for introverted and found this: cold, reclusive, standoffish. How flattering!
How about you? Are you an introvert or an extrovert? And have you ever wished that you were the opposite?
(Photo is Eleanor watching her cousins play outside.)