Some friends invited us to visit a nearby lake last night to feed the ducks. I nearly smacked myself on the forehead at this suggestion because we have never taken Eleanor to feed ducks. We had missed a childhood milestone! Or at least that was a childhood milestone for me.
Off we went to the lake with a few slices of bread. The ducks that I fed as a child were mallards, and they enchanted me. The males strutted around with showy emerald feathers on their heads, and the females had a dainty purple feather tucked by their wings.
I guess I hadn't given much thought to Texas ducks. At first, I laughed at their oddities — a puff of feathers at the back of the head or a red mask at the eyes.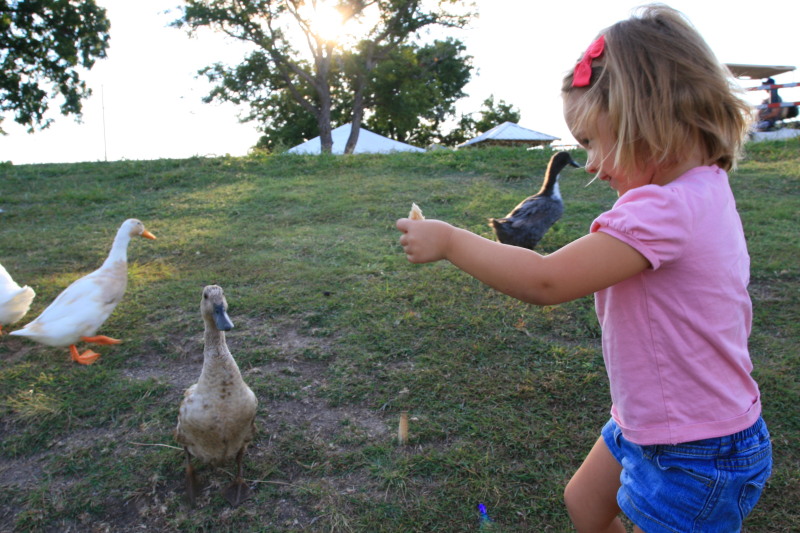 When they spotted the bread, they galloped toward us, or at least came as close to galloping as ducks can. Their beaks gaped open. They nipped Eleanor's fingers. Those birds had no fear. There was screaming. (By me.) And running away. (Again, me.)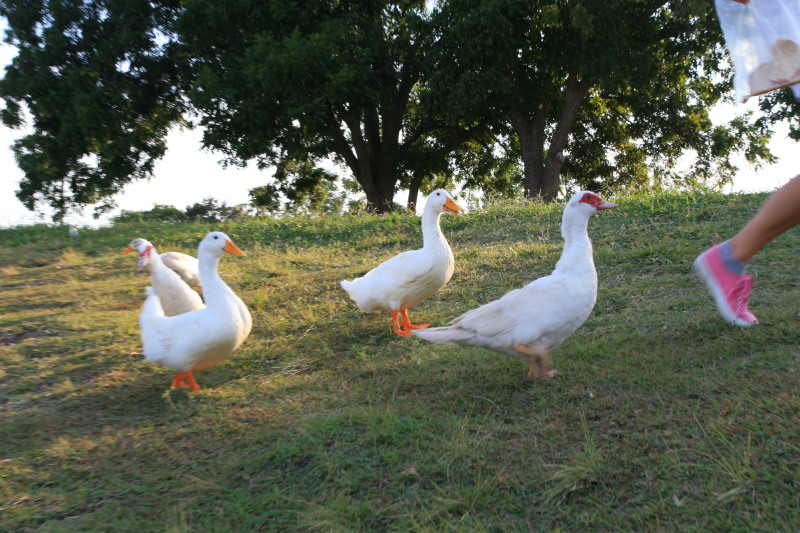 When our bread was nearly gone, I heard a kerfuffle on the hill above us. A flock of geese charged toward us, their wings spread, and water dripping from their desperate beaks. (Do geese drool?) I shouted at Eleanor to toss the bread, and we fled.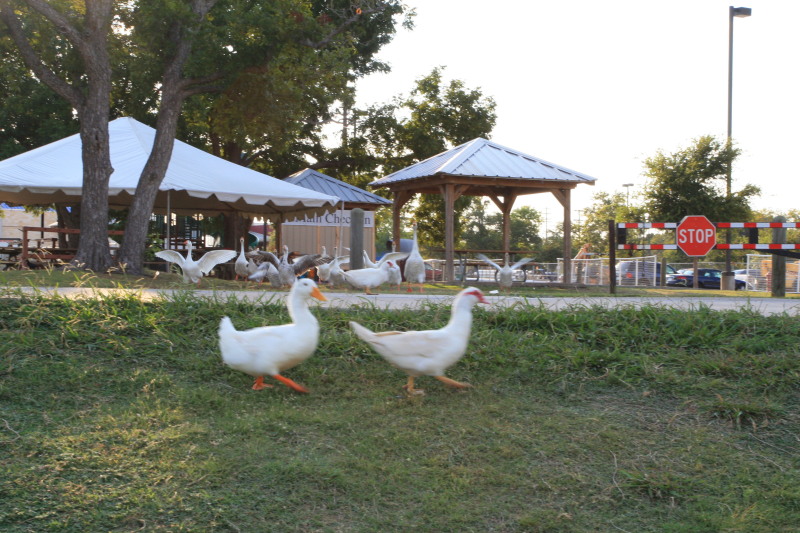 So we've checked that off our to-do list. I am never going near a Texas duck again.