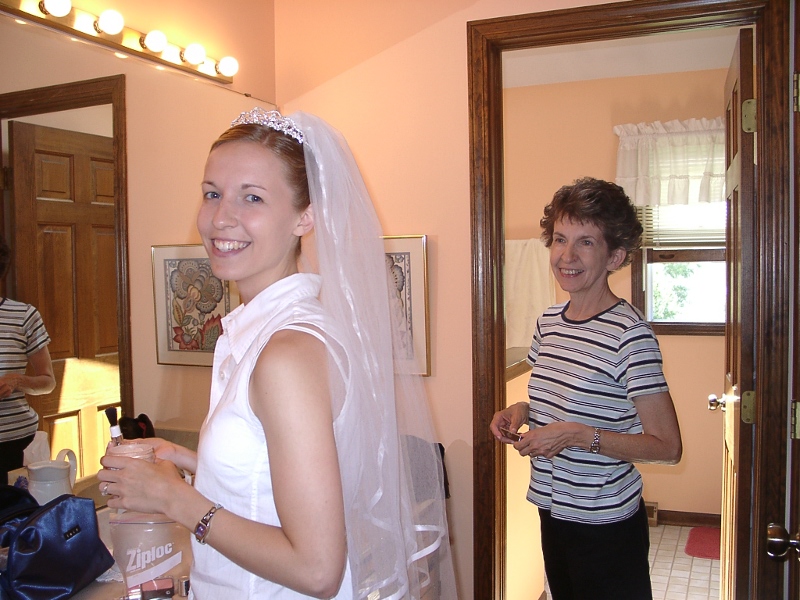 Eleanor often startles me with her questions. She asks about 50 questions each day, and though I can quickly rattle off an answer to most, a few of them each week stump me. This morning, she asked me for the second time why I wear makeup. There's the simple response: It makes me feel pretty. But then there's so much cultural baggage beneath it, about the portrayal of women in the media and the value we place on appearance.
Yes, I feel better about myself when I'm wearing makeup because that's how I've been taught to feel. I rarely read beauty magazines or watch television, and I'm a skeptical consumer. But most of the successful women I see around me wear makeup, and I know that even if I don't want to be judged on my appearance, I will be. Even the brightest, most powerful women in the world are. I don't agree with these rules, but I play by them.
Makeup can be fun, too, of course. You can give the impression that you're a little more sultry or serious or flirty with just a change of lipstick. It also bonds women. I remember teetering into the bathroom on heels at my prom to touch up my makeup with all of my friends.
Do I try to teach any of that to a 3-year-old? Soon enough, society is going to tell her — this child who I think is the prettiest girl in the world — that she needs rosier cheeks and fuller lips. If I tell her that makeup makes me feel pretty, am I implying that the opposite is also true, that I'm ugly without it? I want her to learn that real beauty has nothing to do with perfect skin and long eyelashes. But I also know that feeling confident, and using your appearance to show that confidence, is a source of power.
(Photo is my mom and I getting ready on my wedding day.)