Do you keep clothes around for sentimental reasons? I know people hang onto wedding dresses and baby clothes, but what about the less obvious things?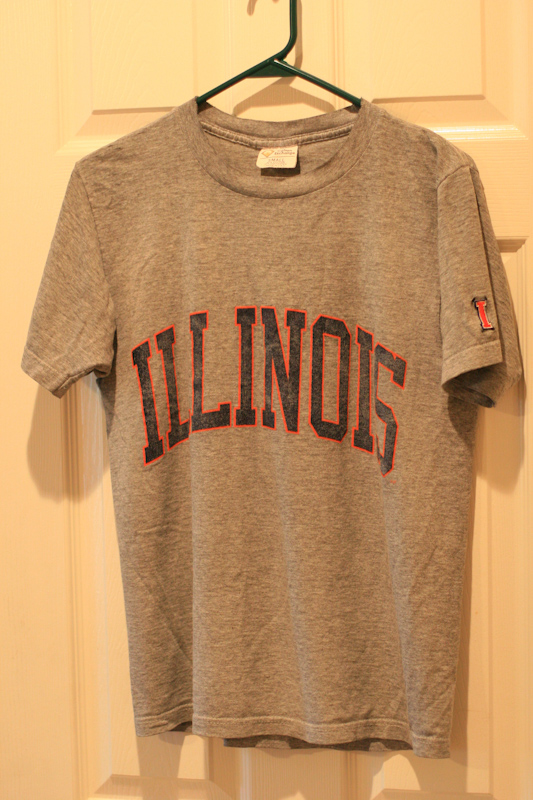 My favorite piece of clothing is this T-shirt I bought in 1998 during a visit to the University of Illinois. I was getting ready to graduate from high school, and wearing this gave me a rare moment of confidence. I never felt like I fit in during high school, though not for lack of effort, and at some point I largely gave up on trying to. This was my declaration of independence.
College was great, just as I had hoped. I found friends, many of them right in my freshman dorm, who both embraced me as I was and challenged the way I thought about the world. I learned self-discipline, and I learned to misbehave (just a little). I voted in my first election, for the guy I liked rather than the one my parents did, and I met the man I would marry.
The person who wears this shirt now can barely recognize the person who bought it 14 (cough, cough) years ago. If you knew that 18-year-old girl, you saw her wearing a shirt made of such thick cotton that it really wasn't suitable for a summer day. The plasticky letters shone stiffly across the front. Today, I wear a shirt that's velvety from washing and has holes in the armpits. The letters of my beloved alma matter are fading away. And I am completely comfortable in it.