Friends, we've had a long couple of days in our household. On Saturday, Eleanor got stung by a scorpion that had nestled into her sneaker. She is OK, but now we're all peeking into our shoes before we slide them on. Then she came down with a cold, which has turned into a fever. The copy desk at my former job closed over the weekend, which means that all the people I used to work with have moved on to other things.
Meanwhile, a few of my friends are having babies this month. That's good news, of course. But it is very hard for me to root on everyone else while I'm meeting with my doctor to figure out why I am seemingly incapable of making babies. I don't like using this blog to complain because I want to send some goodness out into the world, but sometimes I wish that life would give me some happier material to work with. Sigh.
While I ponder life's cruelty, I'd like to hear how you cheer yourself up after a bad day. Do you watch something silly? Throw back a few beers? Howl at the moon?
I'm personally a fan of the dance-athon. I put on some music when no one is around, preferably something from the 80s, and go crazy. I've done this since college, which was particularly interesting when I lived in an apartment with a bedroom that was about 8'x8′. There were some bruises. My roommates never inquired about the thudding from my room. Maybe I was more stealthy than I thought.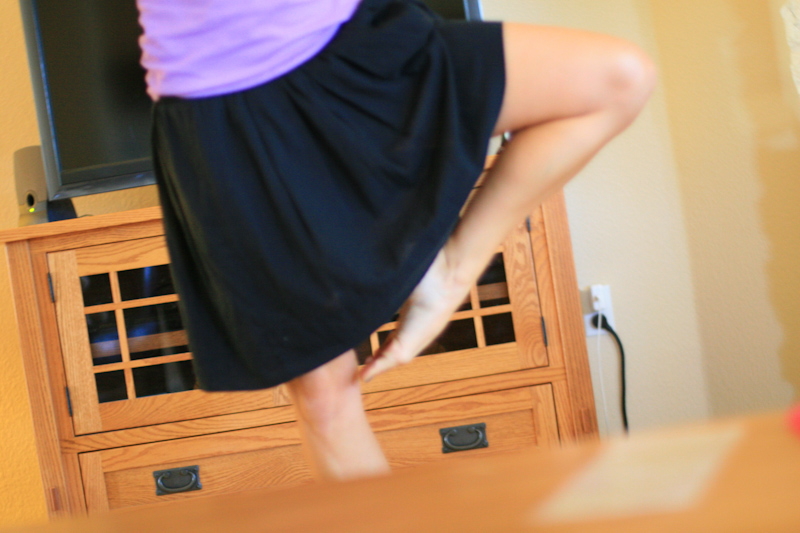 I'm just not capable of feeling sad while dancing. I've had to let Eleanor in on it because I'm seldom alone these days. She seems to enjoy it as much as I do.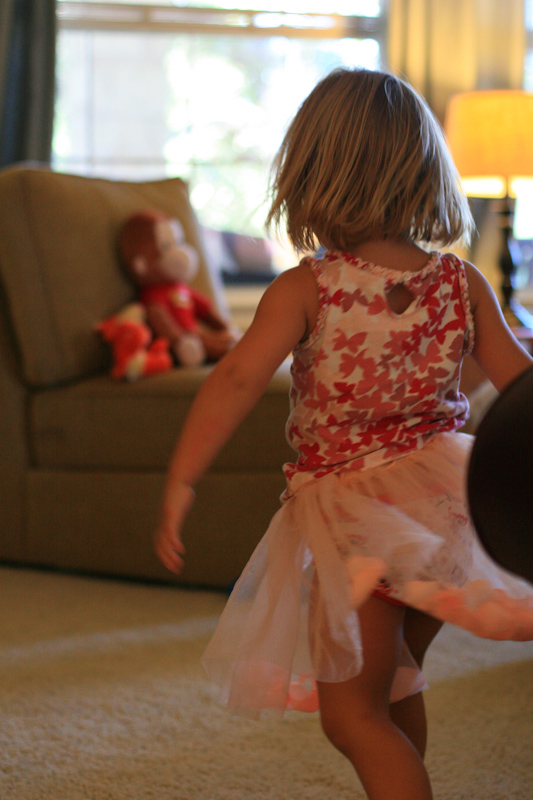 (Eleanor took that top photo.)