The Austin Food Blogger Alliance and the Boston Food Bloggers have teamed up this fall to do a food swap. Each blogger puts together a box of locally produced goodies and ships them off. I am paired with Boston blogger Pam of Cave Cibum, and the box she sent arrived yesterday. I think the food nearly burst out of this during shipping.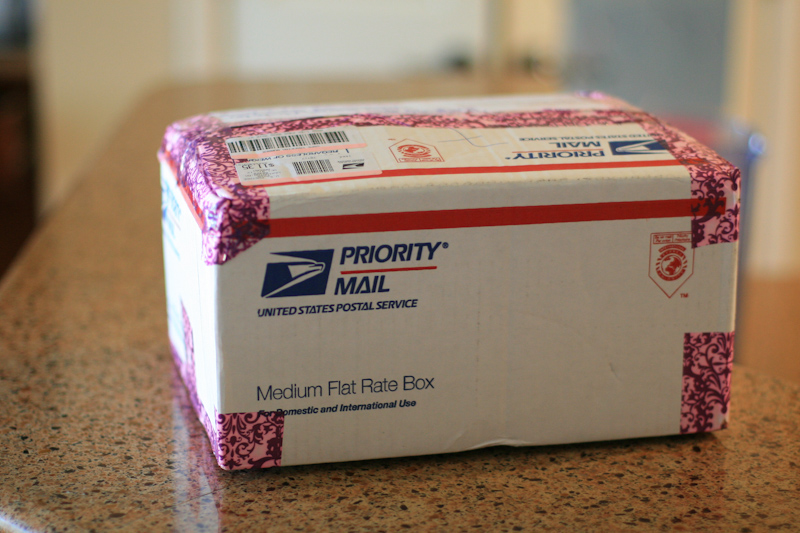 Eleanor was very excited to open "her" package.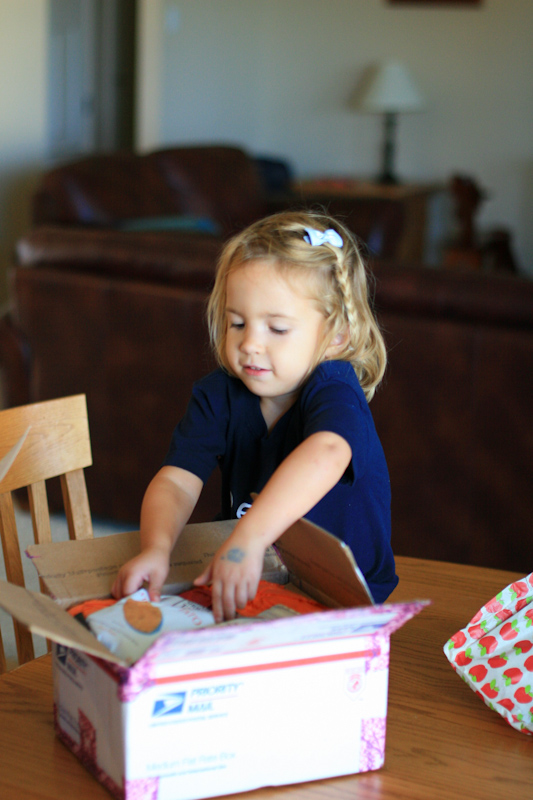 I nearly matched her excitement. I don't think I've gotten a surprise food package since college.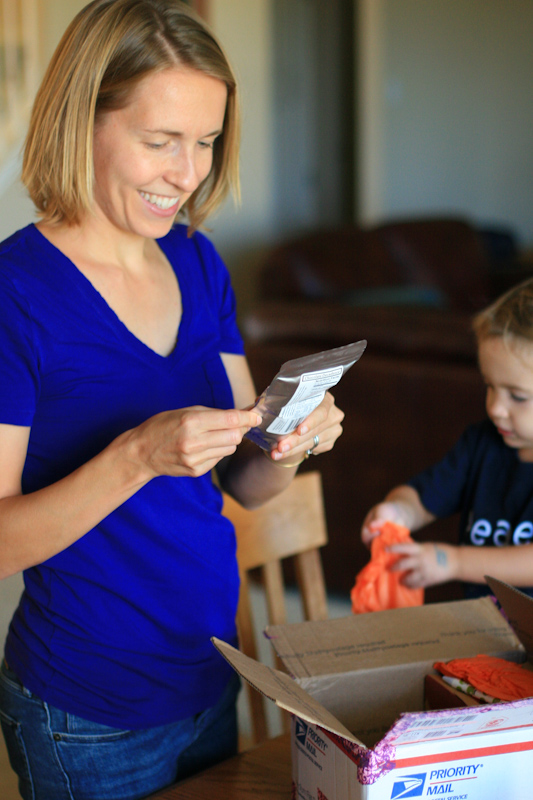 And here's a look at everything.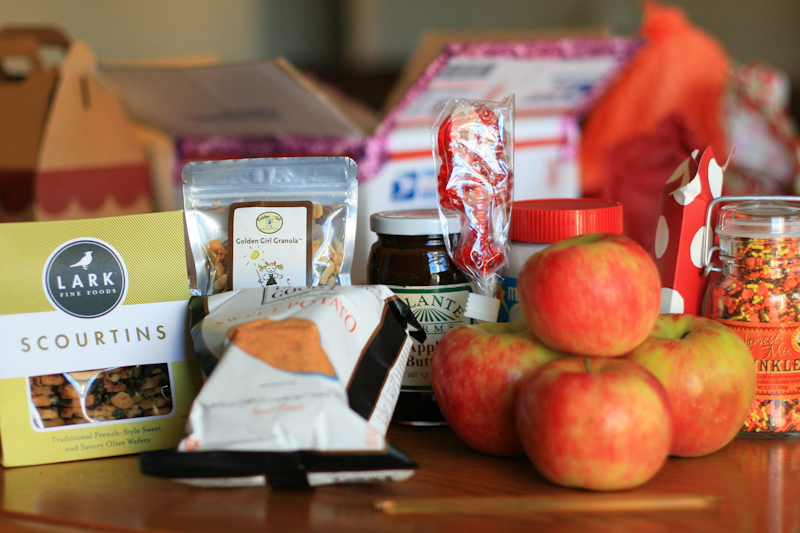 Pam sent us apple butter and marshmallow fluff, and she suggested using the fluff for a fluffernutter sandwich, which I've never tried before and am really looking forward to. We got sweet potato chips and olive cookies for a bit of salty goodness. There was chocolate granola, chocolate-covered cranberries, some festive sprinkles, local honey, and a lobster lollipop. And finally, my favorite part, there were honeycrisp apples that Pam picked for us. I ate one this morning, and it was scrumptious. Everything was beautifully wrapped, and she clearly spent some time reading my blog to figure out what I like. Thank you, Pam!
Eleanor really enjoyed her first lobster, although she called it a crab. Such a Texan.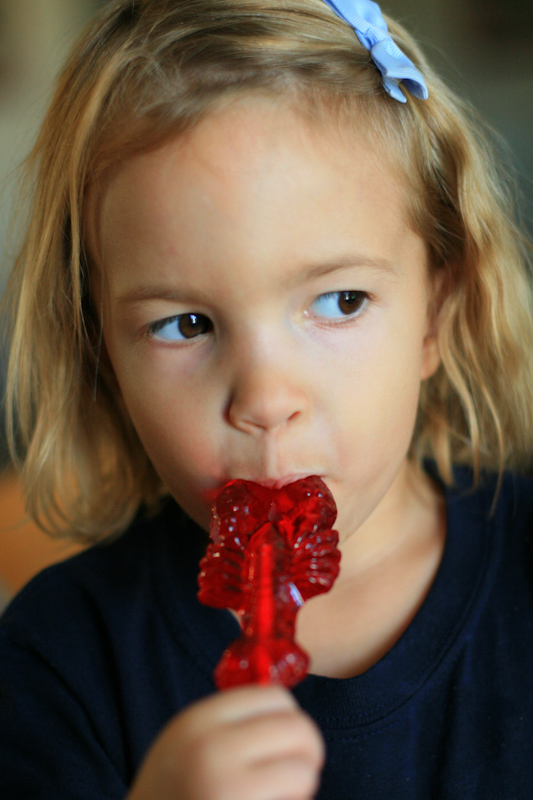 I'm still putting together Pam's box, but I'll share photos with you after she receives it.