In the autumn of my junior year of college, I took a national copy editing test to try to win a summer internship at a newspaper. I actually took the test for practice. I hadn't yet taken the editing class required for my graduation, so I thought I would get a feel for the test and then take it again the following year, after completing the editing class.
During finals week in December, the phone rang. I had won an internship. Did I want to spend the summer working in Gloucester, Massachusetts? I had until the end of the day to decide.
Having no idea where Gloucester was, I looked it up online. Then I called my parents and my college adviser, all of whom told me I would be a fool to turn it down. So I accepted, and a few weeks later, the editor of the paper got in touch with me and told me that I would be living with Peter and Pat Watson, the newspaper publisher and his wife, for the summer. Because if you were a Gloucester Daily Times intern, you lived with the Watsons.
When summer arrived, I spent a couple of weeks in Philadelphia being trained, and then I jetted north to Boston. Pat couldn't find me at the airport and had my name called over the intercom. When I finally met up with her, she had a gruff New York accent and the cool demeanor of a New Englander. I feared that my naiveté in navigating the airport had angered her.
We drove up the Massachusetts coast until we reached Rockport and the Watson home, a spiraling maze of a Victorian that sat across the road from the ocean.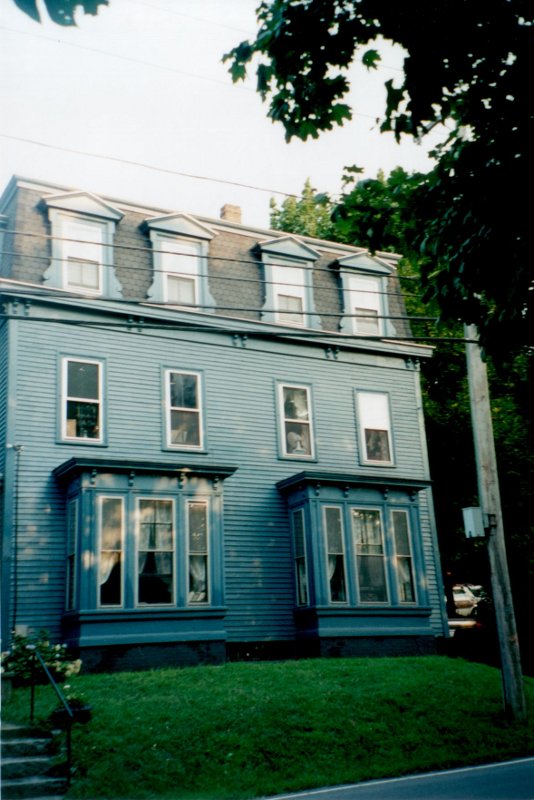 We hauled my luggage into the house, and they showed me my bedroom on the third floor. Out the windows, I saw rooftops, trees, and then the ocean. The other summer intern had already arrived and had a room across from mine. I asked for a key to the house, and they told me that I didn't need one. The doors were never locked. And if I needed to borrow a car, the keys were in the ignition.
That night, the Watsons took us out for a nice seafood dinner. I told them that I didn't like fish and seafood. They told me that I was going to have a very difficult summer.
I paid $35 a week in rent, which included all of my food. The Watsons were essentially letting me live there for free, just as they had done with dozens of journalism interns over the years. Pat loved to cook, and so nearly every night there was seafood stew or fresh fish or even lobster. There was always wine. They loved to discuss politics, history and the goings-on at the newspaper, and they often lingered more than an hour at the dinner table.
Newspapers were always splayed across the kitchen counter. They had a library on the second floor. A short walk through the woods behind their house would bring me to a series of old quarries that had been converted into swimming holes. A four-block walk down the main road brought me to the beach. When I had visitors from back home, the Watsons provided a room for them. Peter would fire up his motor boat and putt-putt-putt my guests and I across the ocean and into town.
Later in the summer, a German nanny working for some Watson family friends moved in. And then a young boy from New York came to stay for a few weeks through the Fresh Air Fund. The house had a lot of bedrooms. And the Watsons kept it full.
I knew that I had it good that summer, but I didn't know how good. Now I know. They provided me with the best summer of my life, and they did the same for many others. They just got it. Whatever it is that we should be doing here, in this life, they got it. They were thoughtful, opinionated and unfailingly generous. All they asked of me in return was that I do the same for someone else when I got older.
Pat passed away several years ago, and Peter died over the weekend. I am saddened. I didn't stay in touch with them, but I had always thought that someday I would drop in to tell them how I was doing. And say thanks for the memories. They are some of my sweetest.