Look what I have!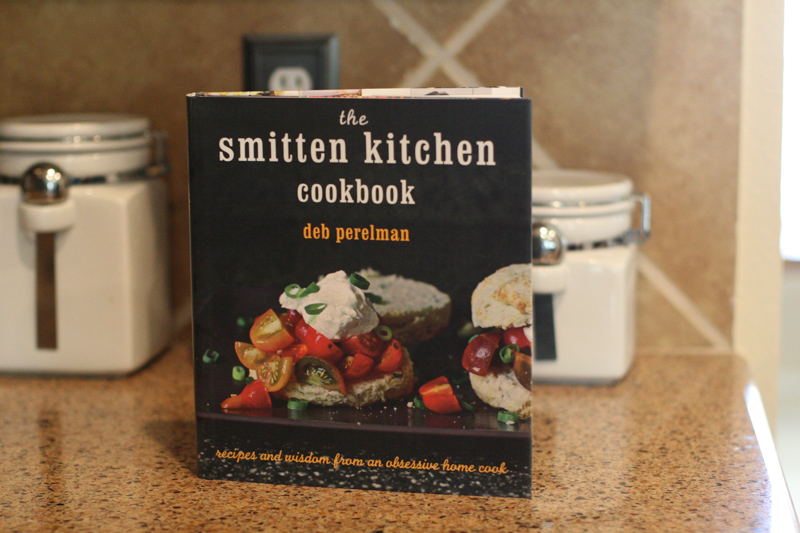 I am not an owner of cookbooks. Before this, I only had one cookbook sitting in my kitchen — a cookie book, actually — and it was a Christmas gift from Greg a few years ago. I prefer to rely on Internet recipes because they come with feedback. Other cooks can tell you that a recipe is great if you just double the spices or that a certain cake needs less cooking time than the recipe says. I've fallen victim to too many bad cookbook recipes, and so I gave away my cookbooks a few years ago.
But, I am a devoted reader of the Smitten Kitchen blog. When I heard that Deb would be speaking at BookPeople, I had to attend. The only problem is that when she actually arrived at BookPeople last Friday, she had laryngitis. She sweetly answered as many questions as she could and talked some about her obsessive nature, which made me feel that we could be friends if we lived in the same city. She said that each recipe was tested between six and 20 times.
I've rarely had problems with the Smitten Kitchen recipes that I've made, and Deb creates so many interesting vegetarian dishes — not just the usual pasta with veggies routine. The least I could do was buy the cookbook. And what fun it is. It's like getting a year's worth of blog posts at once. Books! Such miraculous things! I've never been so excited to make a grocery list.
Tonight, we will be having spaghetti squash and black bean tacos, and there are definitely going to be some maple bacon biscuits in our future. If you're nice to me, I'll let you know when I make them.