I've wanted to eat at Foreign & Domestic for a long time, but it's one of those hip places that doesn't take reservations. I understand that reservations are a hassle, especially for small restaurants, but that policy essentially rules them out for parents. I can't wait an hour for a table while paying a baby-sitter. We've had a long week here in our house, so our neighbors generously offered to watch Eleanor while we went to dinner. The restaurant doors were still locked when we arrived for our early meal.
Our appetizer was the gruyere popovers. They were big enough to qualify as a meal.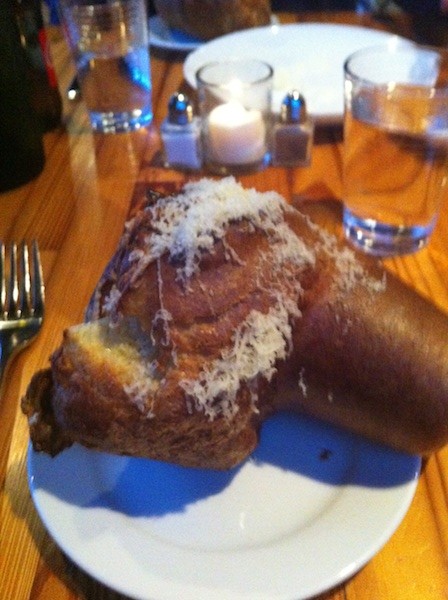 I had the squid ink and wild boar cannelloni with ricotta, cherries and mint.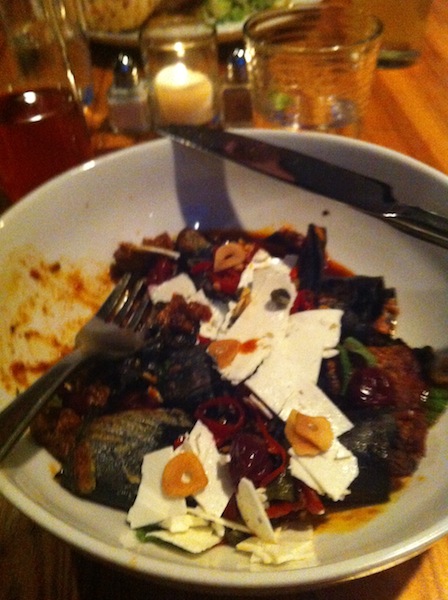 Greg had the fried chicken biscuit with fried egg, romaine slaw and lemon jam. Though my meal had a more interesting dance of flavors, Greg's was divine comfort food. I was jealous.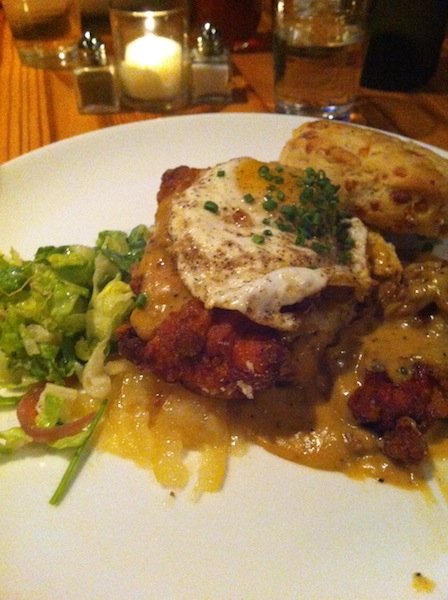 For dessert, we had the lime gingersnap tart with pumpkin pie ice cream and toasted marshmallow. Somehow, I forgot to photograph that until the dish was empty. Oops!