Before I had children, I used to puzzle over women going through fertility treatments. I would read about people who had gone into bankruptcy to pay for in vitro fertilization or had delivered premature babies who would need years of special medical care. I felt bad for them, but I knew that in their situation, I would behave differently — rationally.
Now that I am a parent, I know that it's nearly impossible to be rational about things related to my child. Witness the hundreds of dollars we have spent on handmade, environmentally friendly wooden blocks. Witness the underwear on my head.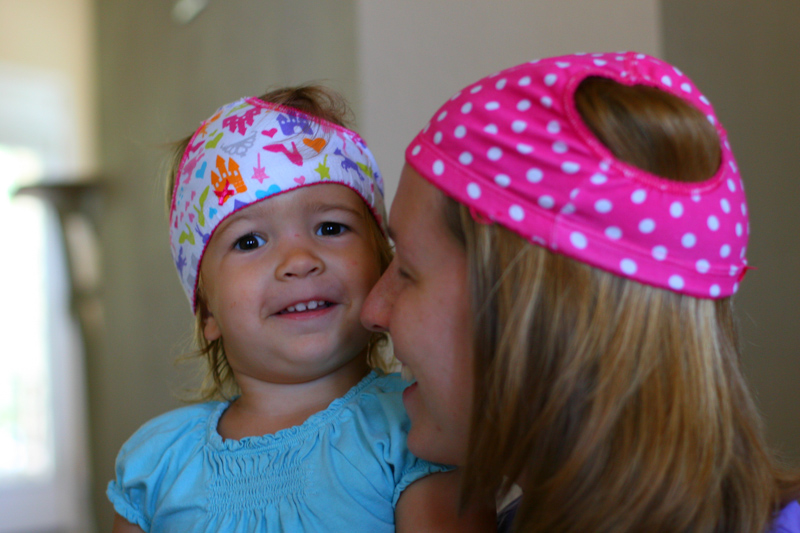 I met with the fertility doctor this morning, and he ran through the options that we have left. We can continue with old-fashioned efforts, which for a couple with unexplained infertility have about a one percent chance of success. We can try fertility drugs and intrauterine insemination, which have a success rate of less than 10 percent but cost only a few hundred dollars. Or we can try in vitro fertilization, which has a 45 percent success rate and costs $15,000. We have also been referred to a respected adoption agency, and infant adoption would cost $40,000.
Even a rational person wouldn't see an easy answer in those numbers. The IVF comes with a hidden cost as well. Under the best of circumstances, I will be frantic during the next pregnancy. Frantic is probably too delicate a word. I will have fried synapses popping out of my brain. But to have $15,000 riding on the outcome as well? I can't fathom it.
When I look at Eleanor though, well, what wouldn't I do for her?
We're deciding which path to take, but we will be bringing home a baby somehow. For now, we're pouring our strength and money into a figment. You might call that irrationality. Or if you know how it feels to love someone unconditionally, you might call it hope.