In my perusal of food websites, I've stumbled across a handful of mentions of Spin Modern Thai. The reviewers raved about the food, how it was relatively inexpensive but fresh, how the chefs had experience at Uchi and Uchiko. All I could do was sigh. Why don't these great restaurants ever open in the northern suburbs?
Here's the embarrassing part. I never actually looked up the location of Spin Modern Thai because good restaurants do not open in the land of minivans and strip malls. Except they do now. I discovered over the weekend that we were less than five minutes from this lauded place, and the next day, Greg and I were on the case.
I had a ginger vanilla lemonade, which was lively and tart.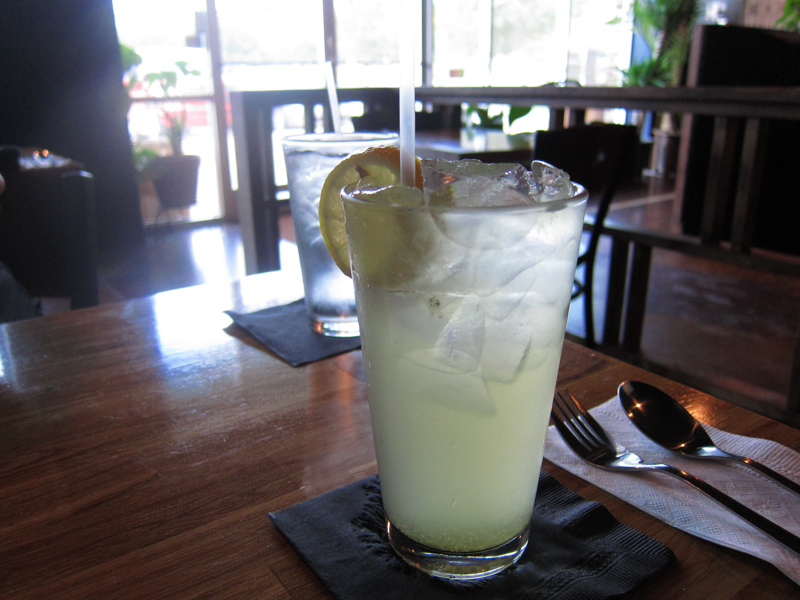 For my lunch, I had the pork garlic peppercorn, which came with some lightly dressed greens.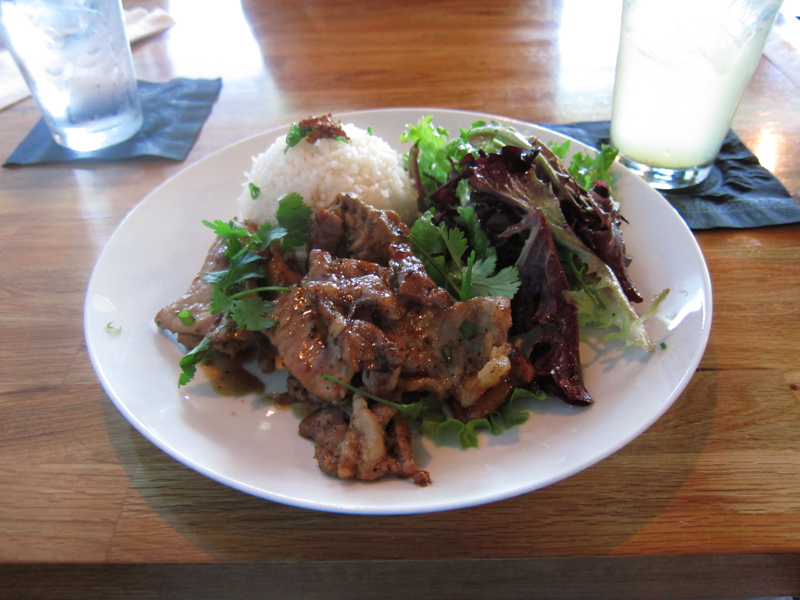 Greg had the lard nah mi krop, which had fried egg noodles and lightly sauced veggies including Chinese broccoli, Brussels sprouts, and mushrooms.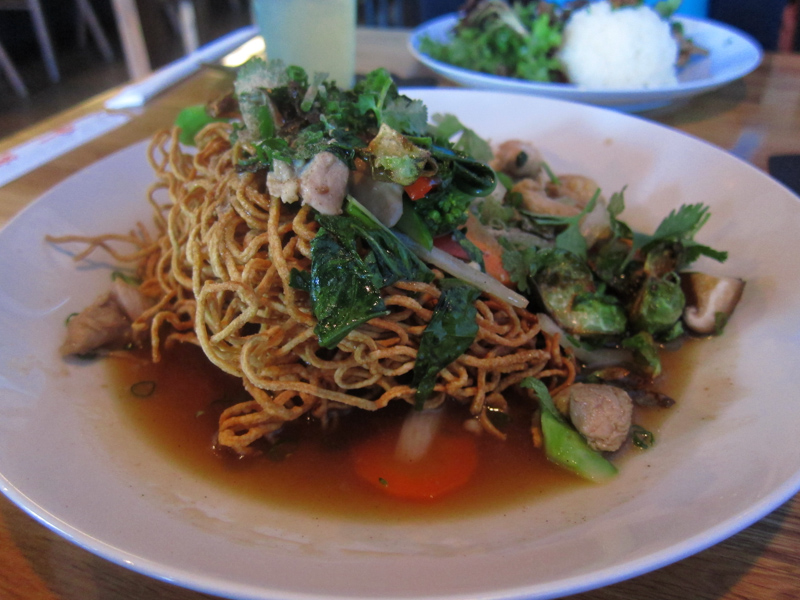 We're not big meat eaters, but the pork. Mmmm, pork. It was sweet and salty and much more tender than the rubbery scraps that show up at so many Asian restaurants. We both really liked our meals, though I doubt that we'd be willing to spend 45 minutes in the car to get to this restaurant. Lucky for us, it's in a strip mall behind a Target in suburbia.