I have a few friends who are raising only children. They, too, have ridden the infertility roller coaster and decided to get off and be happy with the life they have. I sometimes ask myself why I can't do the same. How about a little grace?
Plenty of people have told me how grateful I should be for Eleanor. Perhaps my drive to have another baby makes me look ungrateful. Or maybe they just see me as needing a reminder. I am very grateful for Eleanor — every single day. My desire to have another baby is not because of some lack in my life. It is because my life is so rich and because I love being Eleanor's mom.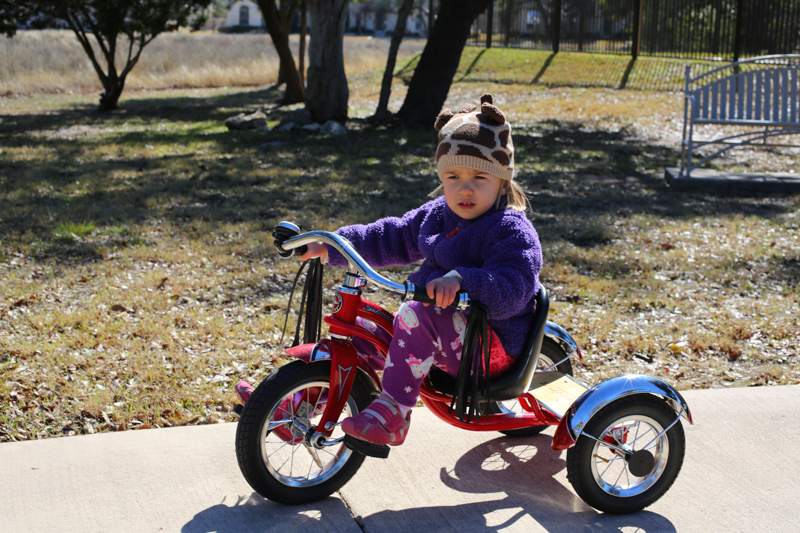 (How could you not love her?)
Genevieve has a role as well. Before I became pregnant with her, Greg and I had talked about just keeping our family of three. I think I might have grown comfortable with that if I hadn't gone through the pregnancy, if the infertility had shown up then instead.
I want Eleanor to learn both perseverance and grace, and the best way to teach something is to make your own life an example. I hope that she never goes through anything as difficult as what her dad and I have. Life will inevitably knock her down somehow though. And hopefully she will know when to fight and when to give thanks for what she has and move on.