We just arrived home from San Diego. I'll tell you more about the trip soon. For now, I wanted to tell you about the breakfast we had before setting off to the zoo.  In researching restaurants, I stumbled upon Snooze. Greg is a fan of wine flights, but he is a far bigger fan of sweets. Combine those, and you get the pancake flight. It's a gastronomic dream for Cookie Monster types.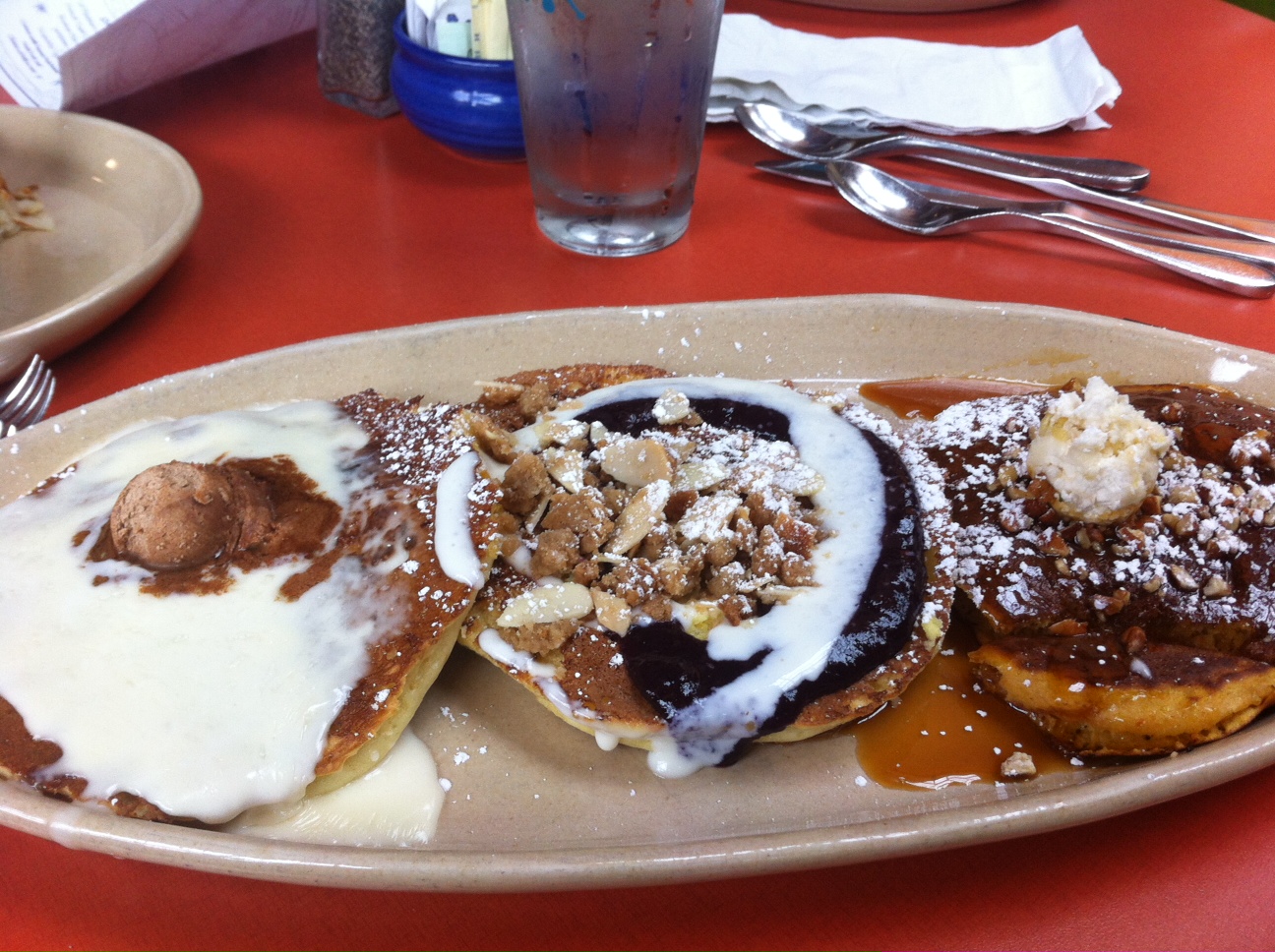 From left: The pineapple upside down pancake had carmelized pineapple, vanilla creme anglaise, and cinnamon butter. The blueberry danish pancake had blueberry coulis, almond streusel, and lemon cream cheese filling. The sweet potato pancake had caramel, pecans, and ginger butter.
How American is that breakfast? We sure love to overdo it! Even Greg said that this went too far, though he somehow finished his plate. The pancakes themselves were good, but this was much too much sweetness for me.
I had the tea and crumpets French toast.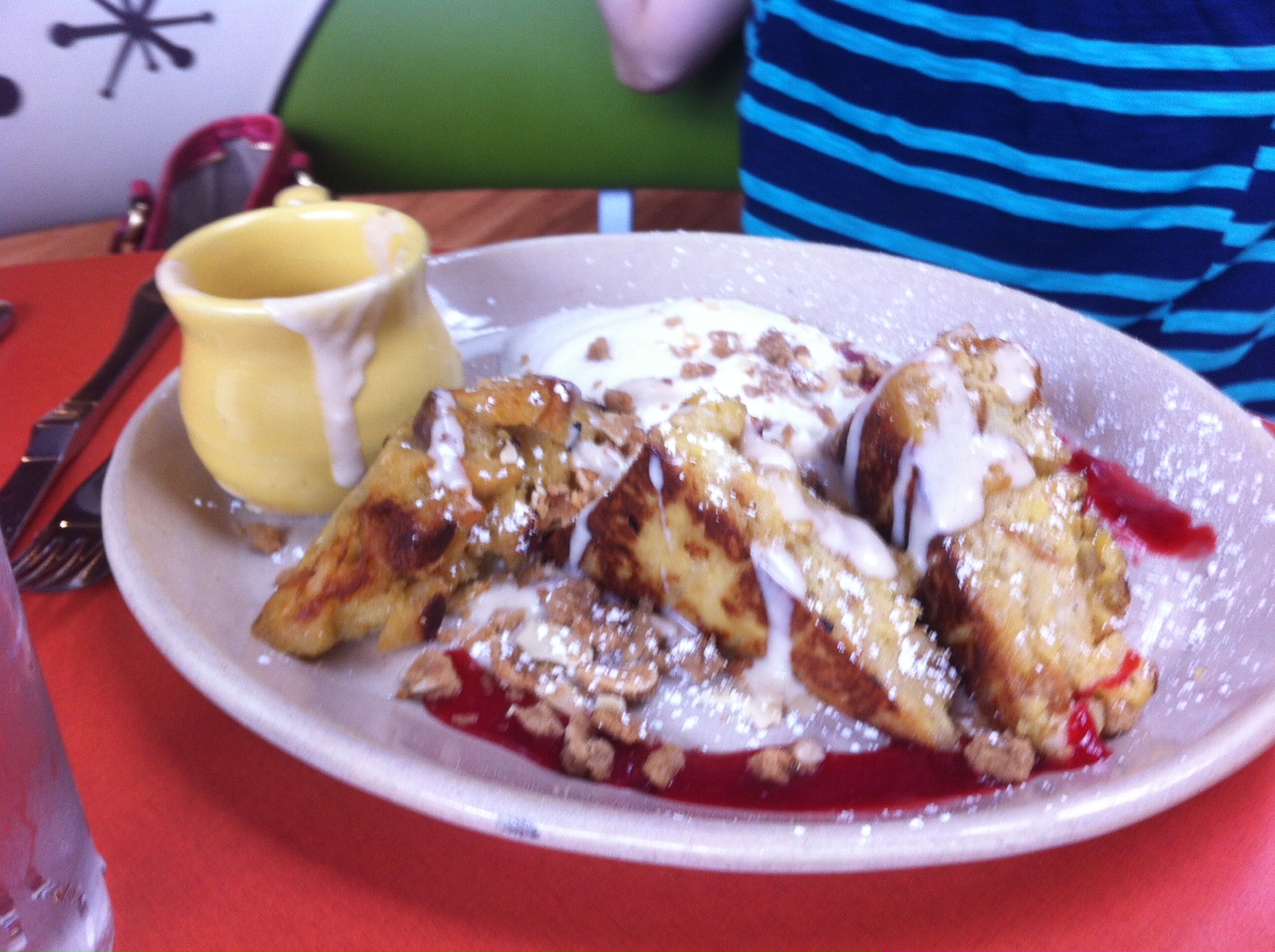 It had English muffin bread pudding with raspberry preserves, almond streusel, black currant tea cream, and whipped cream. Mine was slightly less sweet than Greg's. It would have been perfect as a dessert shared with another person or two.
Snooze does have healthier choices, items with, oh, eggs and peppers and what-have-you. We wanted the standout fare. And then afterward, as we wandered the zoo, we wanted to lay down and nap alongside the rhinos.