Dear Henry,
Today you turned one month old. We can't believe you're here. Really. I have nearly left the house without you, and I forget to sign your name on family cards and then have to squeeze it into the itty bitty space left in the corner.  I will try to do better.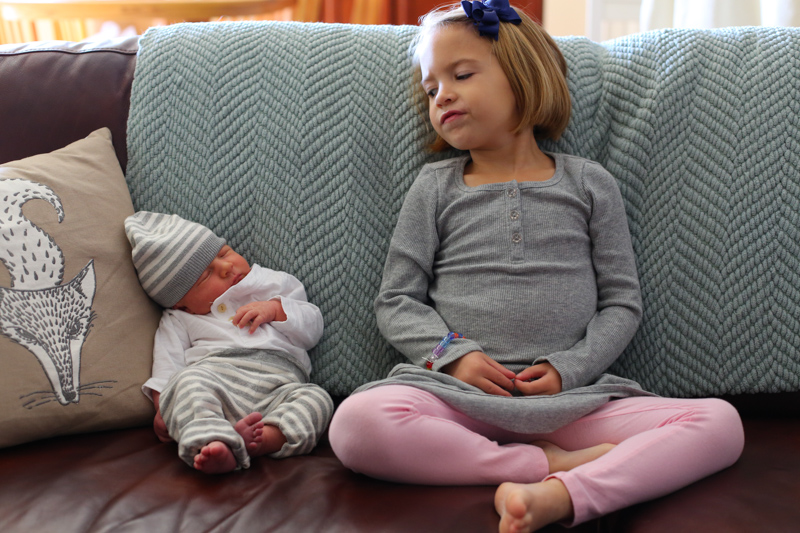 Your dad and I aren't like other parents. We have been through one of the worst things that parents can go through, and so we spent nine months wondering whether you would be born alive. Even in the delivery room, I didn't fully expect to hear you cry. When you did start to cry, I wondered briefly whether the noise came from you. Was it possible that one of the doctors or nurses was screeching like a newborn?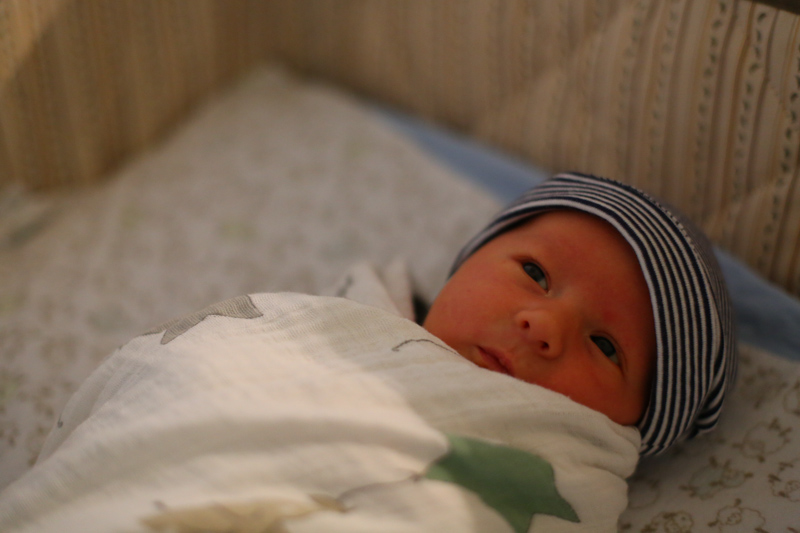 They showed you to me, and I almost said, "Oh, it's you!" because you looked so familiar. That seemed like an odd greeting for a newborn though. I still can't figure out why you're so familiar, whether it's because of some resemblance to your dad or because I saw you in so many ultrasounds. I feel as though I've been expecting you my whole life.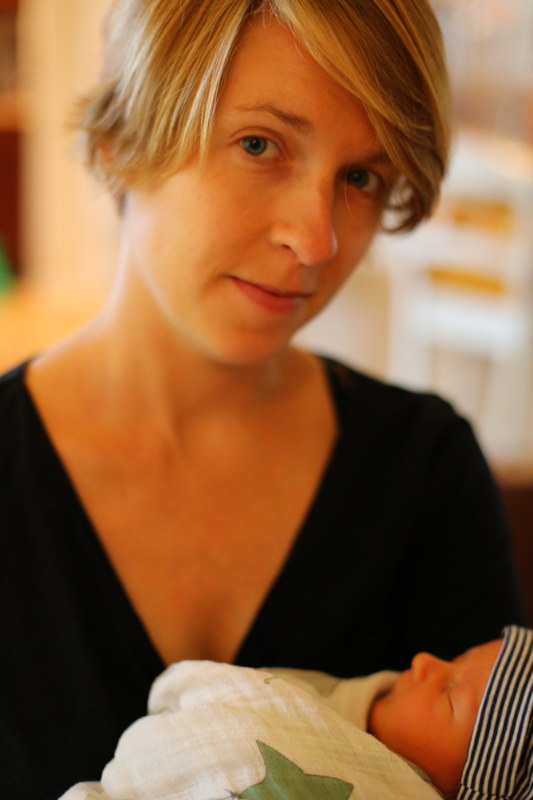 You have tiptoed into our home as much as a wailing newborn can. When people ask how you are, I always say "mellow," though I could just as well say "gentle" or "wondrous." You are mostly quiet, content to contemplate the world from our arms or your bed with just a few grunts and squawks, your mouth often forming a perfect "O" of surprise.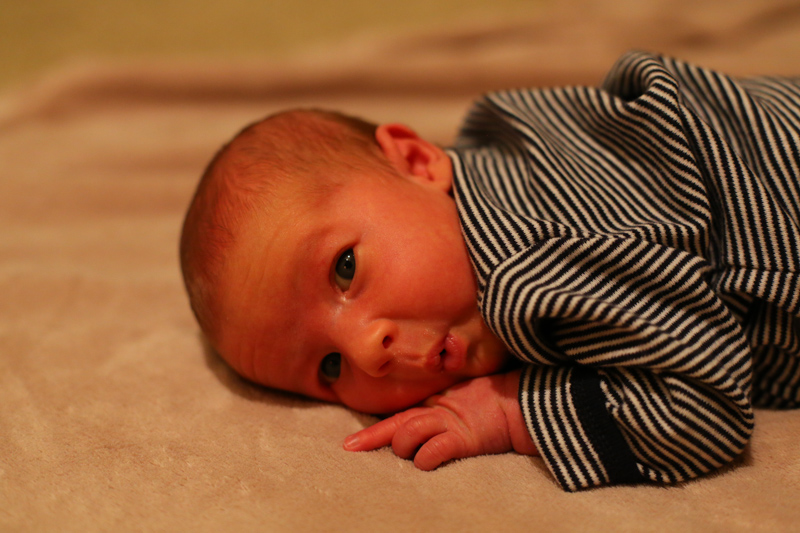 The one thing that makes you really upset is hunger. You won't accept a moment of delay when you are hungry. Your lips quiver through voracious cries. I generally push aside all of those stereotypes about the sexes, but feeding Eleanor often felt like a struggle, whereas your hunger is bottomless.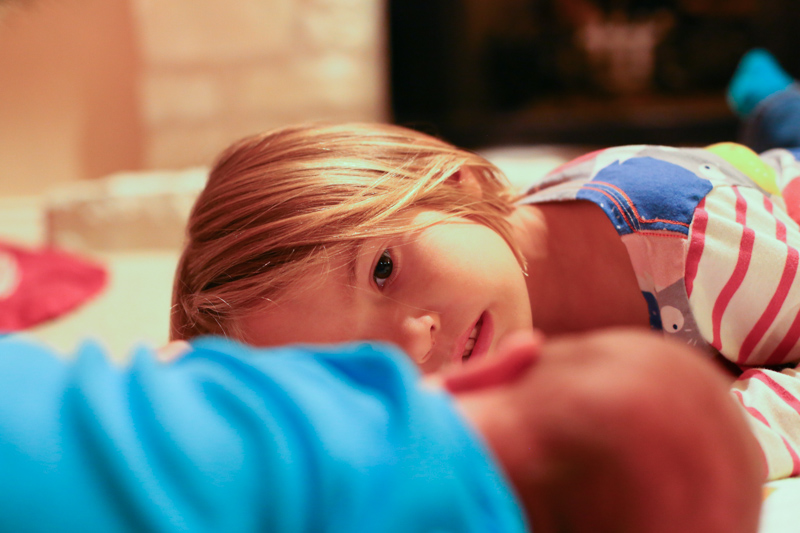 When Eleanor was born, I felt as though your dad and I were beginning a great project. We would raise a child who we would someday launch into the world. Henry, you are a gift from a small portion of the world. I cannot count how many friends, family members, doctors, and even strangers have helped to get you here. I hope that I can raise you in a way that is worthy of the love bestowed on us.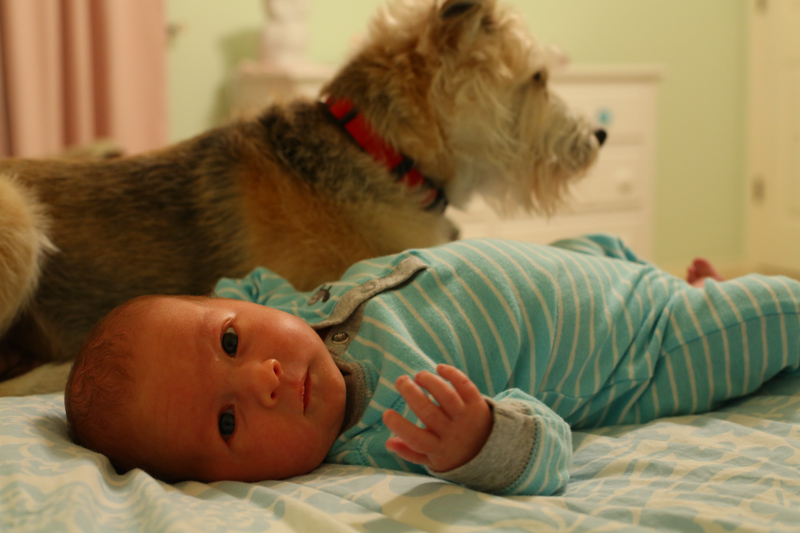 Love,
Mom