Greg likes to save our cardboard boxes as fodder for Eleanor's imagination. Sometimes those boxes become rockets or houses. Sometimes they become canvases. Over the weekend, Eleanor drew a menagerie on one of those pieces of cardboard. She worked on it repeatedly and insisted that Greg and I look at it. She called it her poster.
Eleanor has a habit of constantly seeking praise, so Greg and I are restrained in our reactions. Plus, she often churns out five or ten pieces of art each day. We can't keep up. I admit that I often give her art only a flick of the eye before sending her back to her art table. She likes to draw small, fantastical images, a bit Joan Miro-esque. She's a kid though. We can't tell what they are.
This morning, she insisted on taking her poster to school. I knew that she had mentioned the poster had a picture of Daddy going potty. Amongst the many images, I remembered a man with a blue circle beneath him. I told her that she needed to leave the poster at home because she shouldn't be talking to her friends about the potty. Plus, her class doesn't normally do show and tell.
She promised that she would make no mention of the potty. Fine. Nobody would be able to figure out the drawing anyway. And I've never seen her so desperate to take something to school. I'm a "pick your battles" sort of mom.
Off the poster went. Greg dropped her at school with it. And I picked her up with her poster proudly clutched in her arms. Tonight, Greg asked me whether I had looked closely at the poster, and in particular, the picture of him going potty.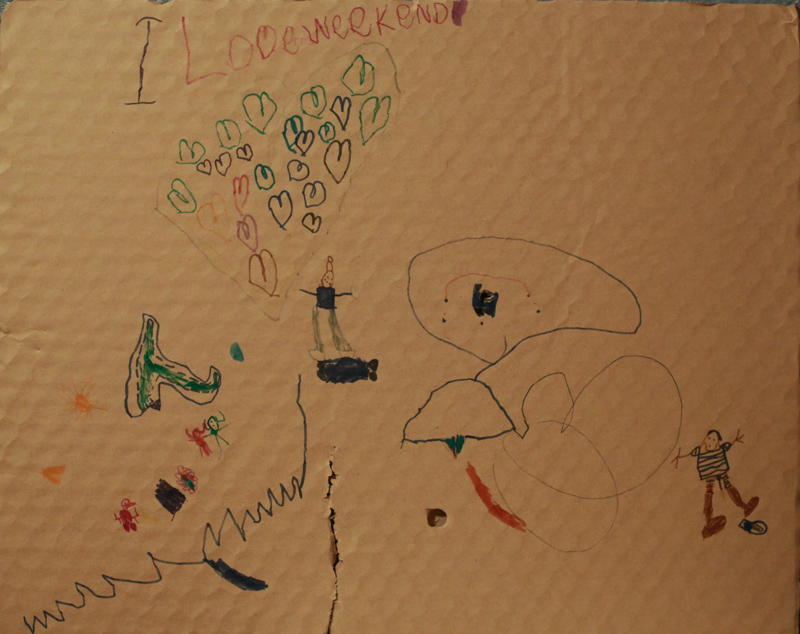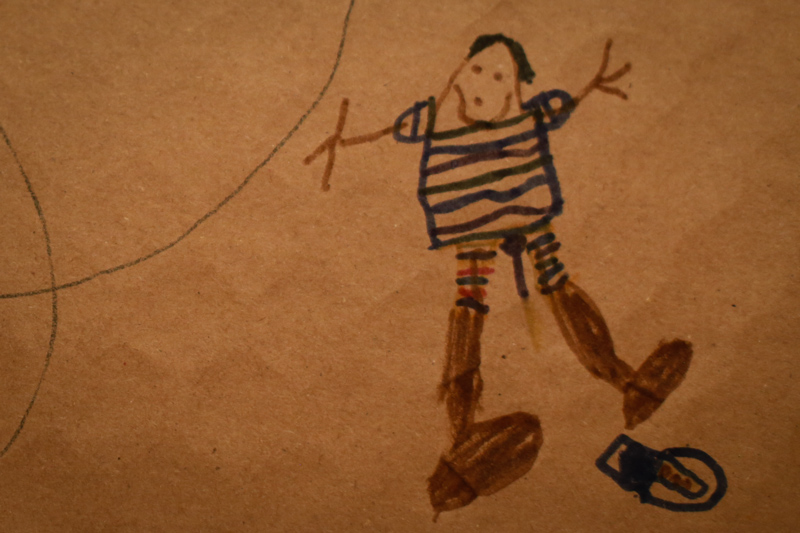 My daughter took one thing for show and tell all year. This is what she took. This is what she took! I am mortified.