Tomorrow is Eleanor's last day of preschool. How attached I am. You would think that I had attended. I found the school in 2011 when I was very, very sad. Eleanor needed to be around happier adults and other children.
It was the simplest of the schools I visited. No library or computer room or splash pad, just a little six-room school that seemed nurturing. I'm not sure who needed the nurturing more.
She was 2 when she began, and her teacher told me that it was more of a mother's day out program, a lot of crafts and pretend, though they did have a learning theme each week. She began in the middle of the year, and those first few weeks, I would sometimes find her snuggled in the teacher's lap when I arrived for pickup.
This year, Eleanor's class had 12 students and two teachers. She has learned to read small books, count to 100, and sequence a story. Those are the things that a teacher can point to or that a parent can brag about. What I will miss, what has me nearly in mourning, are the things that will never show up on a test. The way her teachers interact with Peter Pan and Wendy when they accompany Eleanor to school. The way her teacher tells me when Eleanor might be getting sick — and is nearly always right. The way the children in the other classes run excitedly to her, singing out her name, as we're leaving school. "Everybody knows Eleanor," her teacher says.
The teachers taught her, yes, but more than that, they loved her. I can't know what next year will bring. I doubt that a teacher with 20 students will have time for such nurturing.
It feels greedy to be sad at such a milestone. I used to tell myself that I wouldn't be sad at such things. Here I am anyway, being sad. It's a byproduct of gratitude. In the daily slog, the packing of peanut-free lunches and the combing of tangled hair (with complaining, always), there's little time for gratitude. If I stopped to take everything in, bills would not be paid, and the fridge would not be stocked. Finally, at the end, I have time to be grateful for it all and to wish that I had let a bit more of the sweetness seep in along the way.
I gave them an imaginative, intense toddler.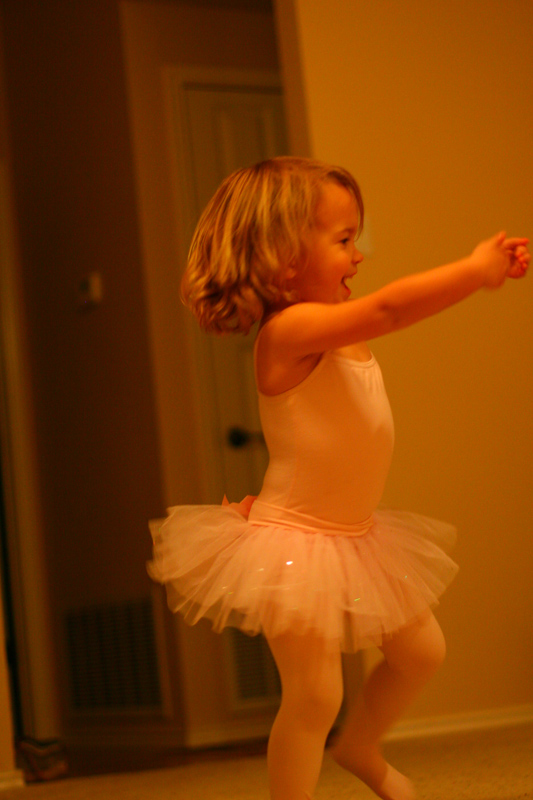 They gave me a social, almost-literate child. Imagination wide open.