If you read my piece about holiday cards, you probably guessed that we do not send photo cards. This year, we did snap a photo of the kids to tuck into the cards that we will send to grandparents, relatives, and some friends.
I say it casually. We just snapped a photo. What actually went on spanned the course of two days and three photo sessions, the fault of both a photography-obsessed husband and a perfectionistic wife. I wanted to show what happens when we try to take one of those perfect holiday photos. There is the mad baby: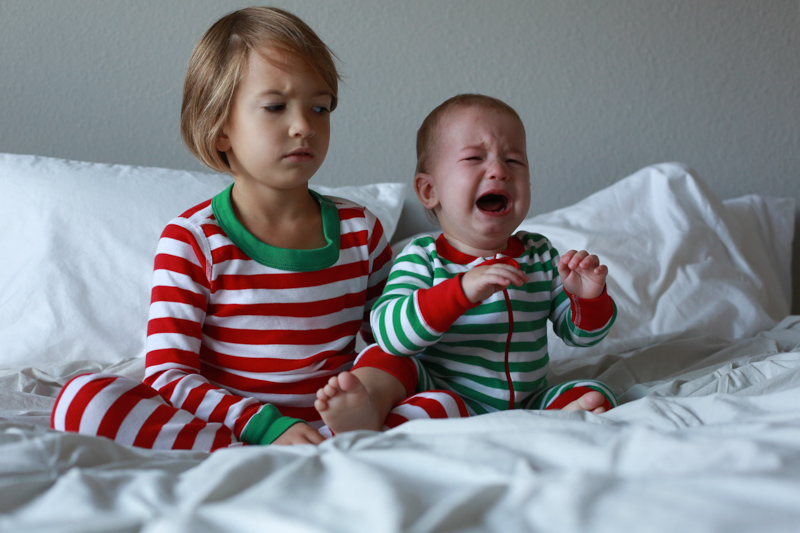 There is the moment when the baby falls off the bed because both parents are so distracted: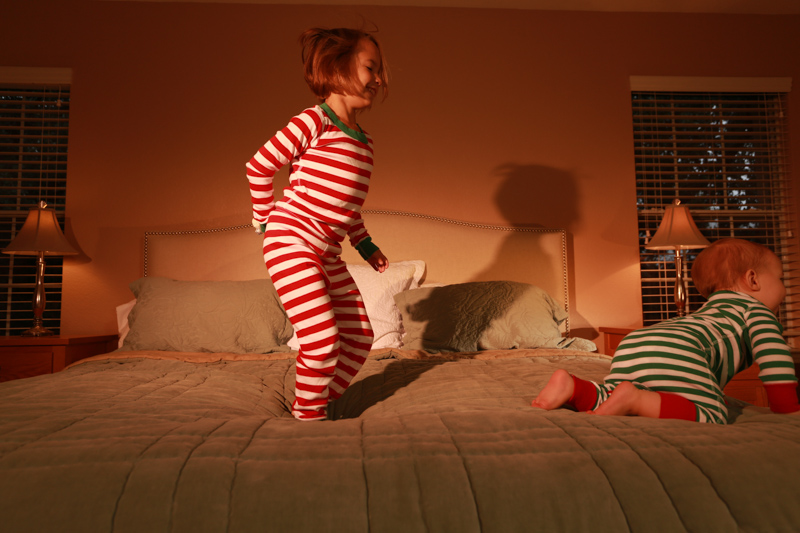 (Greg caught that 22-pound baby with one hand after taking this photo.)
And there is the mother standing nearby with marshmallows for bribery: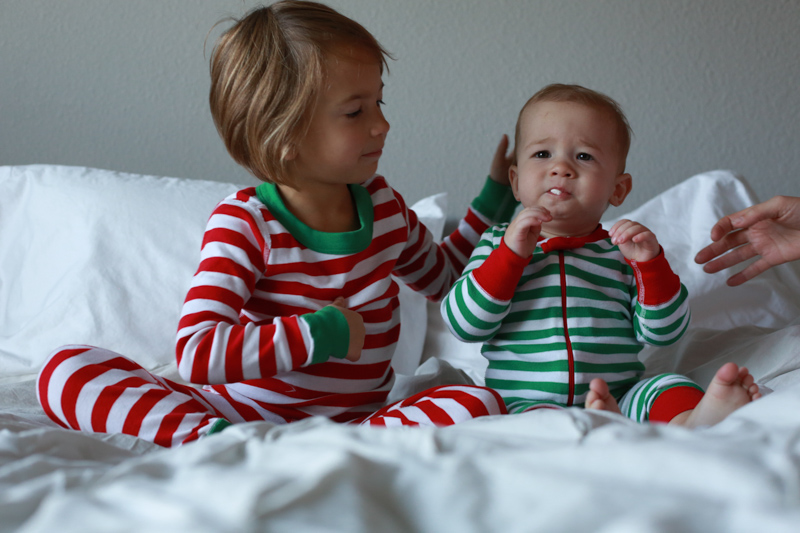 When I look at the cards that other people send, I don't see any of this. Those children must be more cooperative. And those husbands and wives must not argue about backgrounds and lighting.
Though we won't be sending out any of these photos, I think that for posterity's sake, I like them best. This is what life looks like with our kids. Often, it's a mess.