We take a family photo every year on Christmas. Our process has improved significantly since Greg got a remote control for this camera — no more last-second dives to get into the photo. Still, with the children and the curmudgeonly dog, we have plenty of chaos.
Do you remember when Abe was the centerpiece of these photos? We could barely coax him near us today. Poor old dog.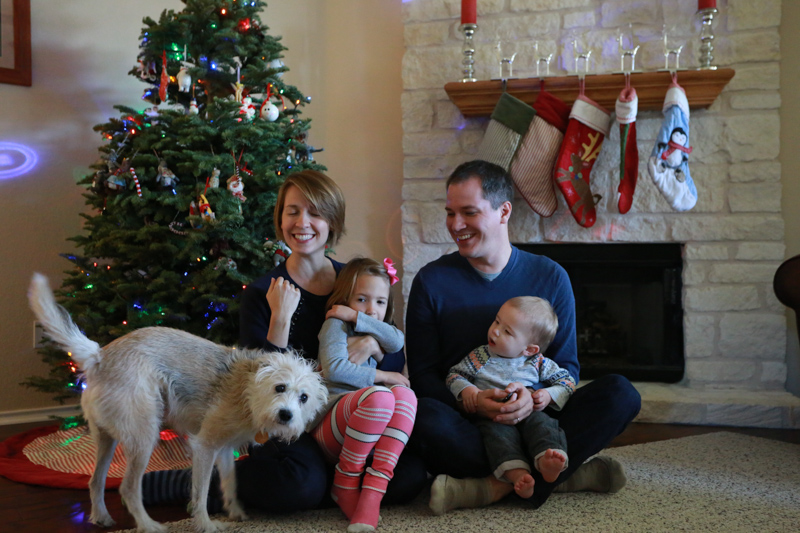 Henry was quite taken with Eleanor's bow.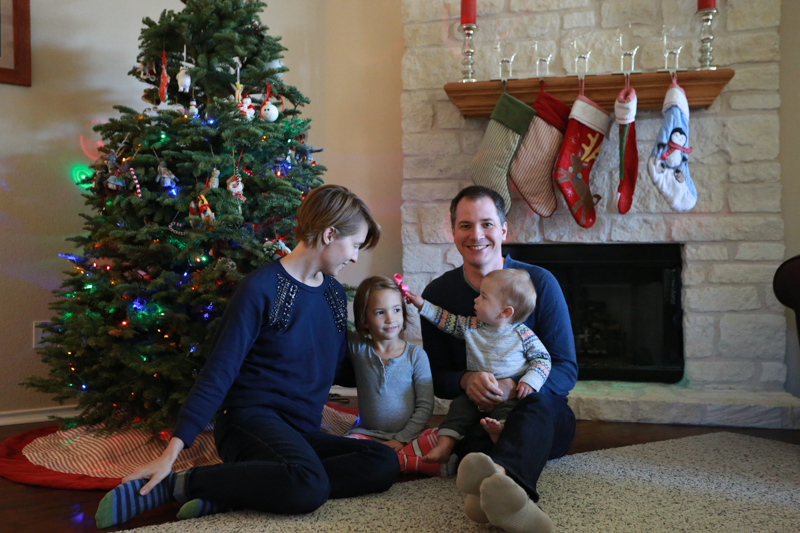 I told Greg that he had 10 minutes to get a good shot versus the normal 30 minutes that he likes to have. Yes, I wish that Eleanor were looking at the camera and that I had straightened Genevieve's stocking. Such small problems though.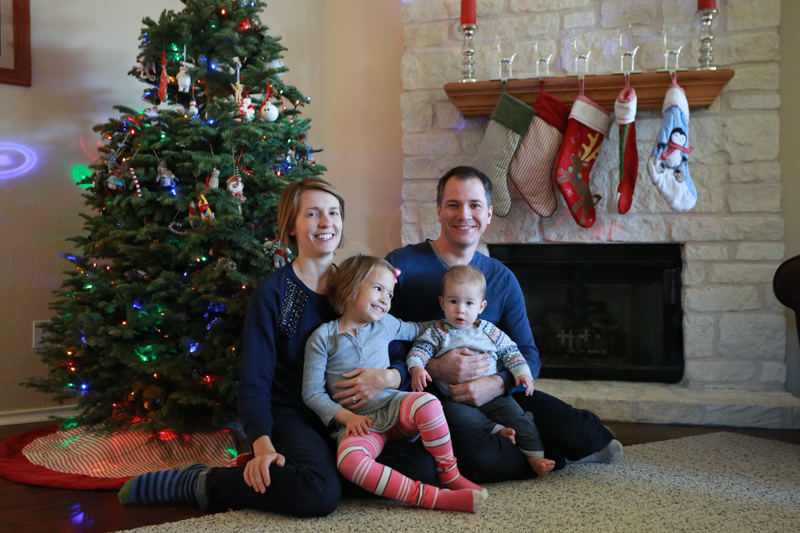 Feeling thankful today for my family and friends and a full life. Wishing the same for all of you.