I admit it: I regret the Haunted Mansion. I took Eleanor to Disney World over the weekend, and we flew back last night. The Haunted Mansion was my favorite ride there as a kid, but I went as a 9-year-old and then a teenager. I no longer remembered much about the ride, but this was Disney, so surely we would see a few cute ghosts and witches, right?
As soon as we walked into the entry room and the lights went out, I knew that I had made a mistake. Eleanor wrapped herself around my leg, and her eyes filled up. A young boy nearby wailed in fear as his father held him. You know how you always wish rides were longer after you've waited through the line? If you want a ride that lasts forever, take your terrified 5-year-old through the Haunted Mansion.
Second only to the Haunted Mansion was my decision to take Eleanor on her first roller coaster — in the dark. We rode the Seven Dwarves Mine Train our first night there. It's a new ride, and I had done some reading online that suggested a 5-year-old would love it. And if she didn't love it, there was the endearing dwarf theme to appease her. The ride began. The first hill wasn't bad, and then we were whipped through curves at high speed, and even though I couldn't see Eleanor's face in the darkness, I knew that she was scared. I called "Whoo!" happily on each hill to reinforce that this was supposed to be fun. I silently pleaded with the universe that she not throw up. The dwarves and the whooping did not amuse her. At the end, I could see that she was wondering what was wrong with her mother and everyone else on that roller coaster.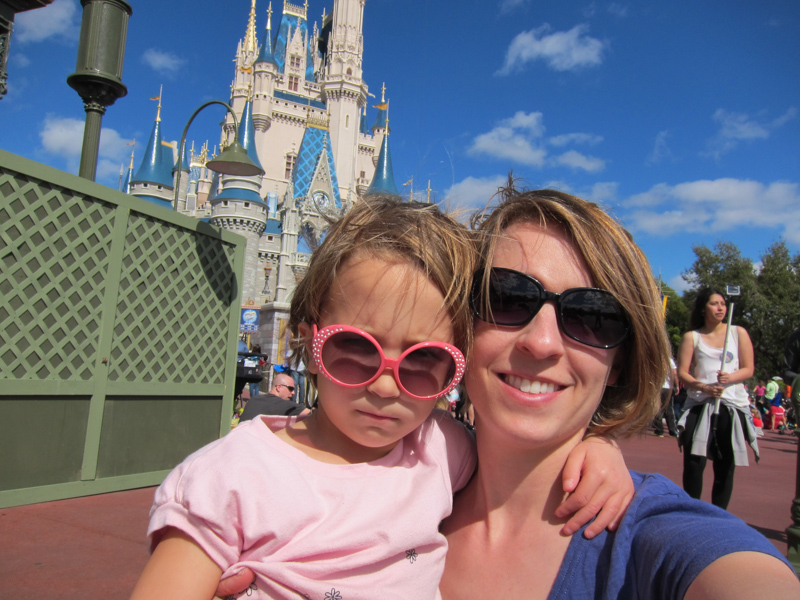 (You will have to excuse my mediocre point-and-shoot photos. No way was I going to lug Greg's good camera with me.)
This is making our trip sound terrible when it was great. Eleanor loved the Peter Pan ride and Dumbo and the Little Mermaid ride. Her favorite was It's a Small World, which seemed like an antique next to the other rides. She loved exploring our hotel and spotting birds, giraffes, and wildebeests at the Animal Kingdom. She gamely endured a downpour that left our shoes squishing and even our underwear wet.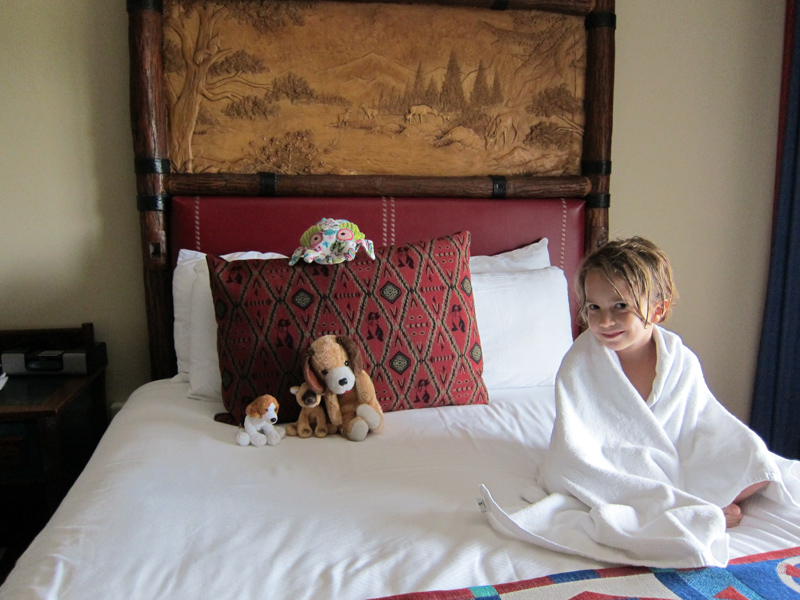 The Disney commercialism was there as I expected, but I could almost forgive it because everything about vacationing there was so easy. We used a bracelet to access our hotel room and pay for our meals. We rode buses and boats between parks. They had fireworks each night. We missed most of them on Saturday night as, exhausted, we rode the bus back to our hotel. Sunday night, I dragged Eleanor all over the hotel property trying to find a good viewing spot. We ended up in a parking lot, standing between a van and an SUV, and able to see about half of the explosions. The next night, we stayed in our sixth-floor room only to discover that we had a perfect view of the fireworks from our bed.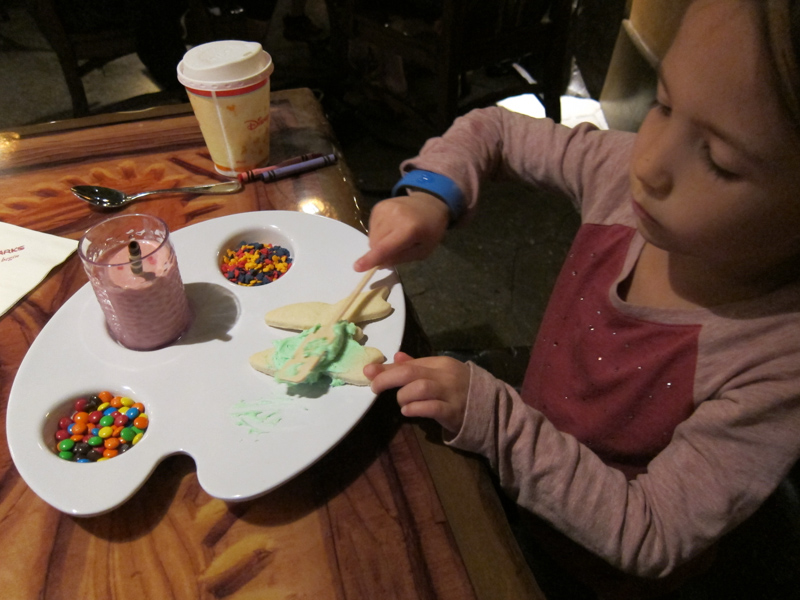 I had forgotten how busy Disney is and was under the illusion that it wouldn't feel crowded during the winter. Still crowded. But they have made big improvements since I was a kid. Everyone gets to use the FastPass system to skip the lines on a few rides, and a lot of the waiting areas now have cool games and diversions. My fear of furthering my daughter's interest in princesses didn't come to pass. You have to schedule princess meet-and-greets ahead of time, and unable to snag a spot to see Elsa and Anna, we skipped the whole thing. She came home obsessed with "The Lion King."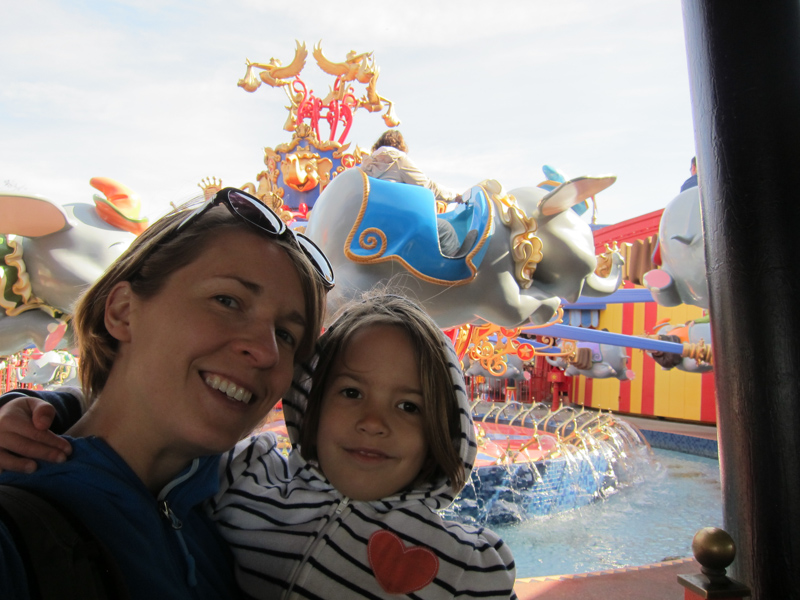 At the end of each day, I would ask Eleanor what her favorite part of the day had been. And always she would say, "Well my least favorite part was the Haunted Mansion!" I got it, kid. I got it.