Today was a normal day. Eleanor awoke first, as she usually does. She tiptoed into the game room and sat down in the corner with whichever Calvin and Hobbes book she is currently reading. When I got up, I came downstairs and made breakfast for the two of us. Eleanor had a banana and a bowl of Puffins cereal. She is trying to eat 20 boxes of Puffins so that she can send in the labels to adopt a wild puffin.
Henry slept past 8, as he likes to do. Once he was awake, the babbling began. He is forever carrying on a conversation with me, though I have no idea what he is saying. After his breakfast, he crawled up the stairs and pulled "Flowers for Algernon" from our bookshelf. How does he always find that one book in a line of 300?
We went to the park. No one fought over the teeter totter. Eleanor nearly swung across all of the monkey bars, a moment of intense bravery for her. Henry started up the steps to the big spiral slide while I had my head turned. He hovered at the top for a bit, afraid to proceed, and then toddled back down the steps with me grasping his hand. Later, a friend brought us dinner, and Henry said "kiss" for the first time while giving me a big, toothy smooch. I noted every blessing.
Living without you, Genevieve, may be normal for us now, but it will never be easy. I wish that you had been here to bounce out of bed first because it was your birthday, to help Eleanor eat all of those Puffins, to encourage Henry to go down the slide, and to tell us that you actually prefer chocolate cake to this lemon variety that we insist on making every year on your birthday. You are always missed, my little girl.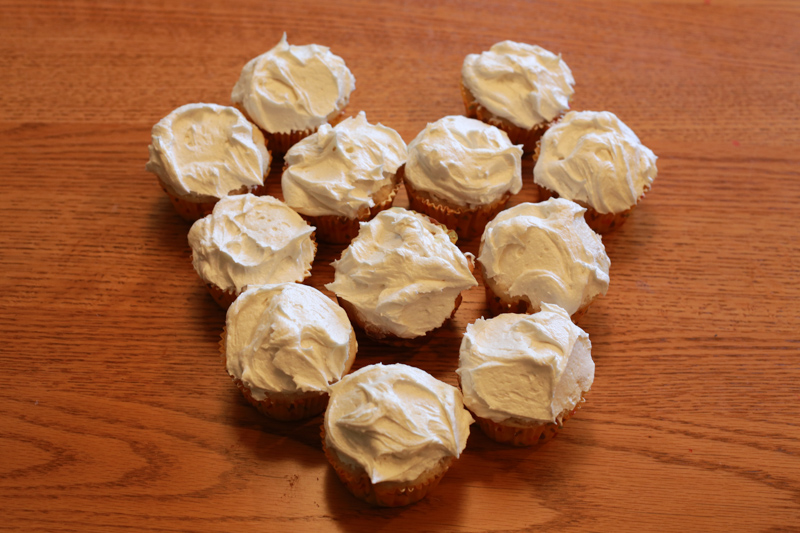 One year ago.
Two years ago.
Three years ago.
Four years ago.