I'm having a hard time with the resolutions this year. I'm already so wonderful the way I am, you know? No, to be honest, I feel as though I made little progress in 2015. Greg and I spent the whole year talking about moving to a new city, about my returning to work, and alternatively about having another baby. We are, as always, totally predictable, and we have done none of those things.
I haven't had a nibble on the full-time job front in months, but I did start a freelance job in November. I'm writing for a parenting app, and so far the work is a good fit. Plus, we haven't had to rearrange our lives, which is still the concern I have about an office job.
I should feel happy that we get to continue living in a neighborhood we like and that Greg and I both have good jobs. Instead, I want to pull my shirt over my face when people ask "So, how's the job search going?" or "What's happening with the move to Boston?"
Sorry to lead you on with all of our exciting talk! Maybe find a sloth to watch. That would be more interesting. Perhaps this should be the year to set goals that I am committed to reaching.
More concretely, I am hoping to spend less time with social media. Has anyone become a better person via Facebook use? I am dubious. And I have some vague notion that I would like to make our home a more creative space for our kids. I'm not sure what that means yet. We started by moving a bookcase into our family room so that books are in front of them rather than tucked into their bedrooms. Anyone have ideas on how to foster creativity when you have a 2-year-old who scribbles on every surface, including his own belly?
I admit that I had forgotten last year's resolution and then discovered that I had written about it here. The good news is that I followed through and only accepted work that paid me my worth. The caveat is that I only worked about six months last year.
I realize that raising good children is work, too. Yesterday alone, I had to referee incidents with Henry involving a steak knife, a pocket watch, and two overflowing bins of Cadbury cream eggs. Still, I would like to lead by example, to do more than just survive the day-to-day.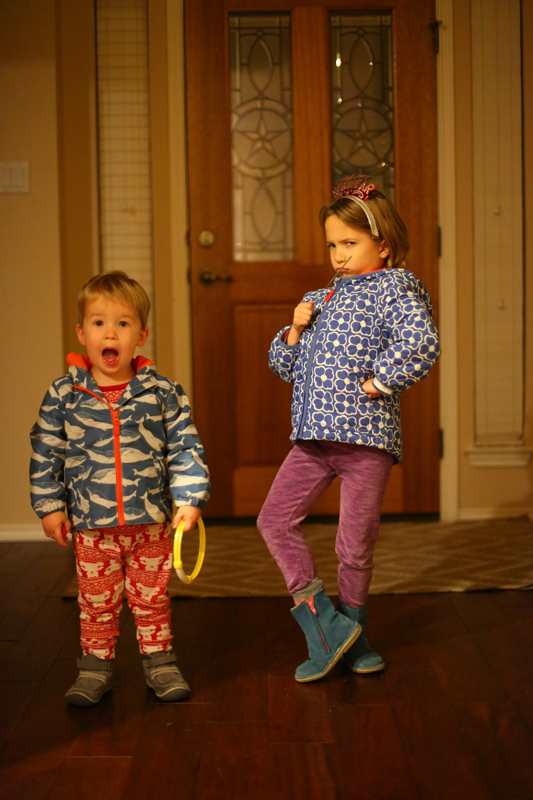 (Clearly I am setting an amazing example. For the record, Eleanor is holding a sparkler.)