For years, the nonstop flights we have seen from Austin to Seattle have been at times that are not manageable with kids, arriving at 11 p.m. on one leg and leaving at 6 a.m. on the other leg. When we discovered that there were now nonstop flights mid-day, the Pacific Northwest was an easy vacation choice. The hard part was deciding our itinerary after we got there.
We talked about seeing Seattle, Victoria, the San Juan Islands and the Sunshine Coast of British Columbia. I started researching how we could take our kids to the Great Bear Rainforest, and that is when Greg informed me that I had lost my mind.
I'd heard friends rave about Vancouver, so we chose that quickly. We finally decided on Olympic National Park after learning that it has coast, rainforest and mountains. We could have our cultured city time and then some relaxed nature time.
We loved Vancouver, aside from the heavy traffic. It was incredibly green for a large city, with trees and mountains always visible. The food was delicious and reflected the diverse population. Everywhere we went, we heard families speaking different languages. And everyone was patient. Cars always gave pedestrians and cyclists the right of way, and clerks and waitresses chatted with our kids. Greg and I were both wondering why we didn't live there until a waitress reminded us that it rains about 80 percent of the winter.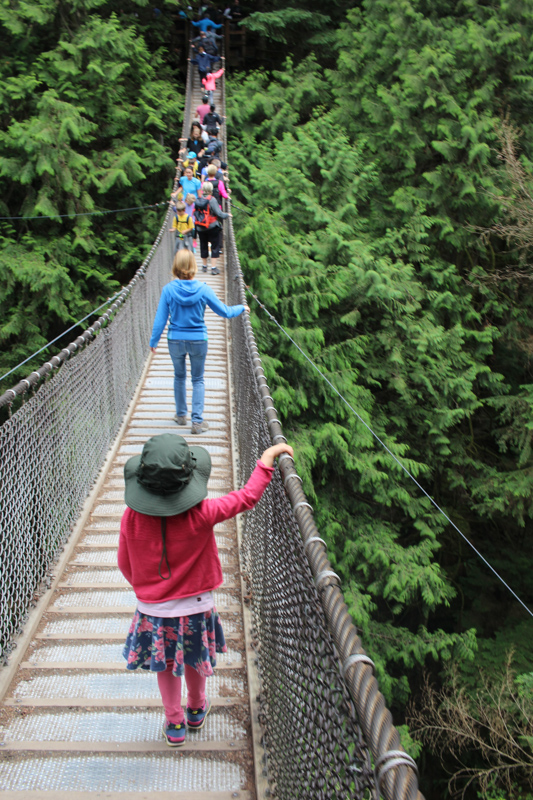 (We found a fantastic suspension bridge at Lynn Canyon Park, and it was free, which beat the $40 tickets at the famed Capilano bridge.)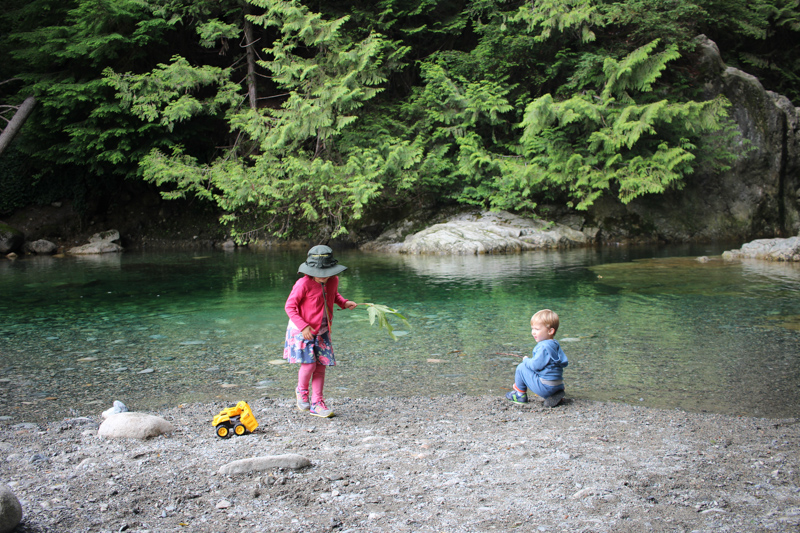 (After the bridge, we hiked a trail that led to a 30-foot-deep pool. We could see the bottom.)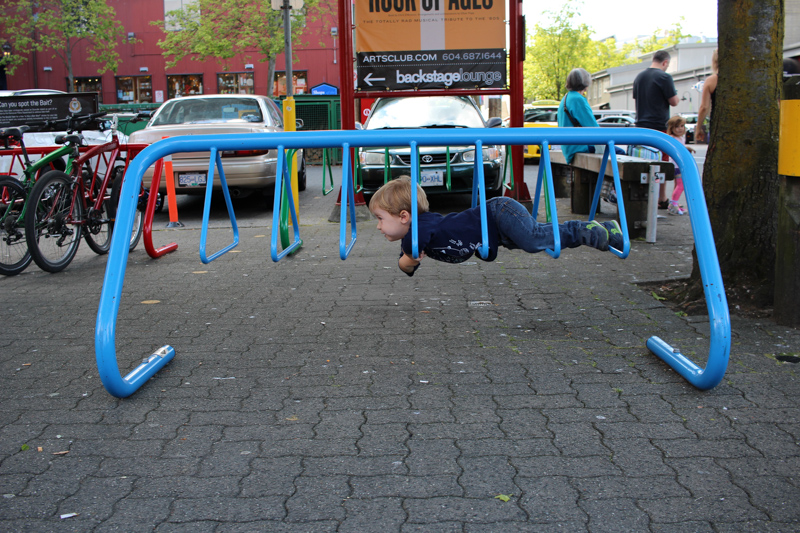 (An alternative use for bike racks.)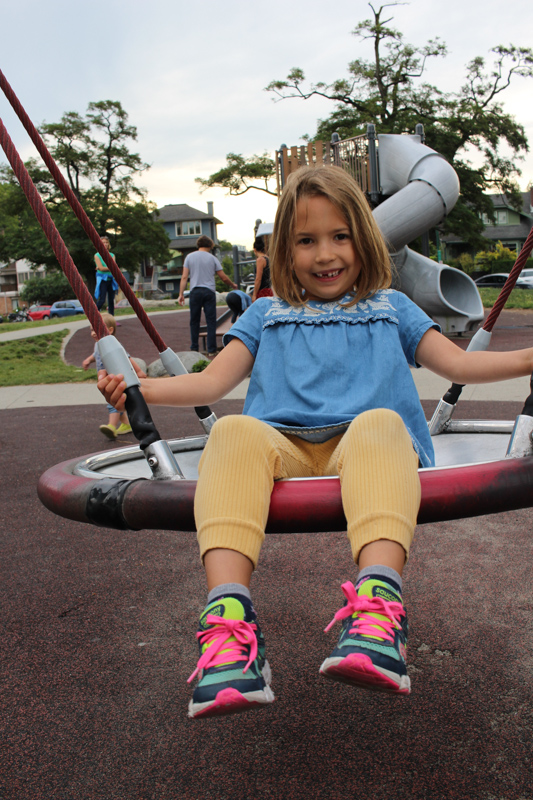 (We wore pants for nearly the whole trip. And jackets. Fantastic!)
It took us a bit to get our bearings at Olympic National Park. It is rugged, and most of it is not accessible by car. We had to scale back our plans as the rainforest was a two-hour drive from our rental house, and the coast was about three hours. If I had it to do over, I would visit when the kids were older. The park is so big that seeing all of it would require a road trip with stays in several different places. The effort to keep the kids entertained in the car made the national park more of a challenge than the city.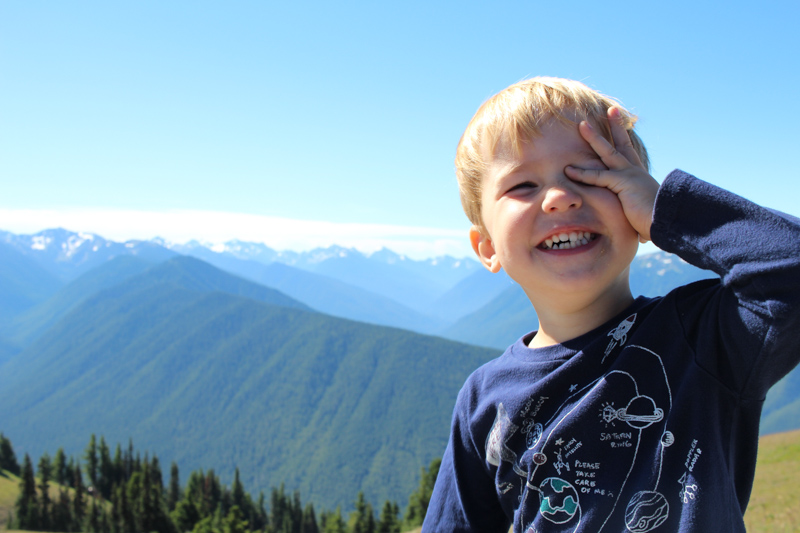 (We did get to the top of Hurricane Ridge. The drive up was ghastly, what with a mom who is afraid of heights and two kids who were desperate to get out of the car. Henry was in better spirits than some of us.)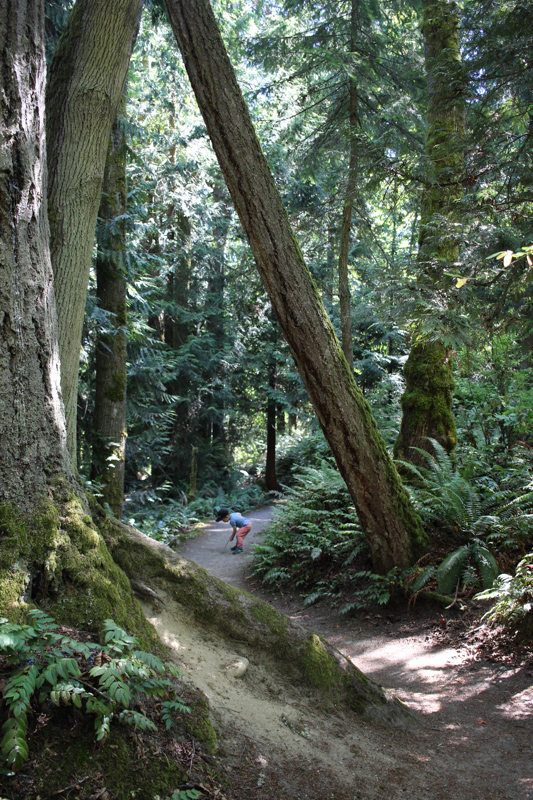 (Hard to capture the size of the trees, but they were massive.)
Looking at these pictures, I'm still not sure why we returned to parched Austin. At least we know that we have plenty left to explore when we want to go back.