Eleanor began second grade today. She was ready to go, and for the first time, I didn't have any jitters either. As a parent, I'm amazed when I feel like I know what I am doing because that is still a rare occurrence. The credit mostly goes to Eleanor. She gives me plenty of challenges, but not when it comes to school.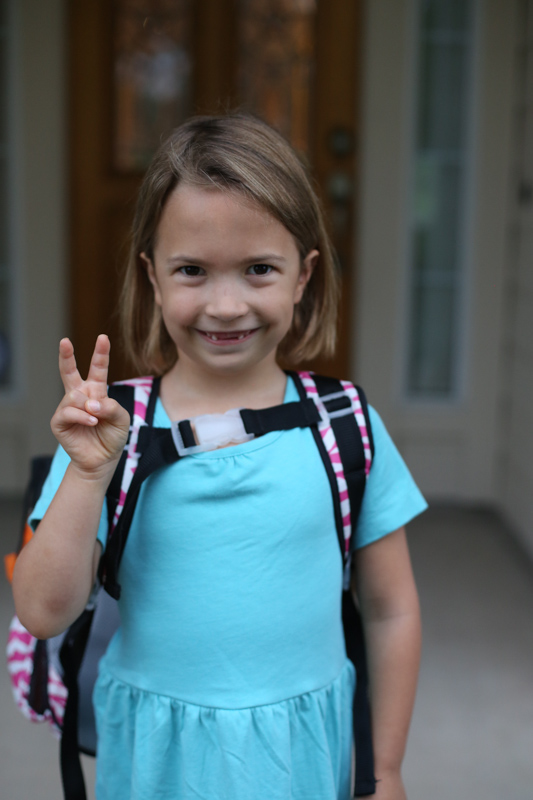 Genevieve did not begin kindergarten today. I did fine at drop-off this morning, but pickup speared me through the heart. I was just about the only mom there not picking up a kindergartner. I feel selfish asking other people to miss her with me.
Alas, I did not have to ask. A friend of mine dropped off flowers and a card this morning — for the not-first day of kindergarten. Acquaintances sometimes ask me how they can help a friend through loss. This is what you do: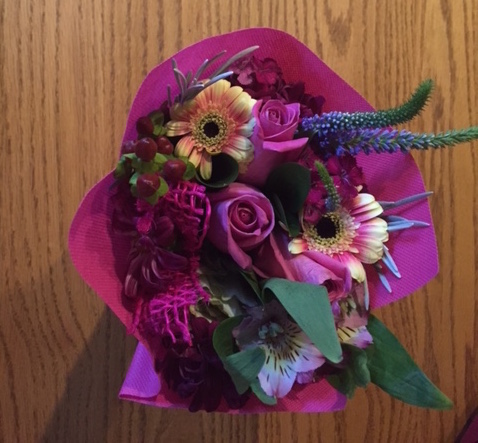 Remember when nobody else does. This friend? How fortunate am I?