Last year, I resolved to spend less time with social media. I have, in fits and starts, succeeded at that. I am happier and more productive when I stay away from Facebook et al., and I read more books in 2016 than ever before. Still, at some point I binge again, which makes me wonder whether I should delete my account. I've never been good at dieting.
One of my resolutions this year is to lower my volume with the kids. I used to use a stern voice to reprimand them. That stern voice has gradually grown louder, and I now verge on yelling. Or maybe I am outright yelling. Who is the judge of these things? Anyway, they both need firm correcting sometimes, but I feel like my yelling often has less to do with their behavior and more to do with my frustrations in my own life. Also, we're perpetually trying to get both kids to lower their voices, and I'm not setting a dazzling example.
That resolution dovetails nicely with my second resolution. I am going to find a job. Or, to put it in resolution lingo, I want to act more and think less. Instead of spending my time scanning job listings, I will devote energy to taking classes and getting advice from people in my network. I am a chronic over-thinker and over-planner, and sometimes that is crippling. There's a blogger I follow (Design Mom) who has a sign hanging in her house that says "We can do hard things." That needs to be my mantra.
Getting out into the world and seeing people is probably going to do more for my job search than sending applications into the ether. At the very least, taking action will improve my mental state. Maybe I'll yell at my children less.
Greg and I joke that our resolution for every single year could be to take more risks. Maybe this will be our year.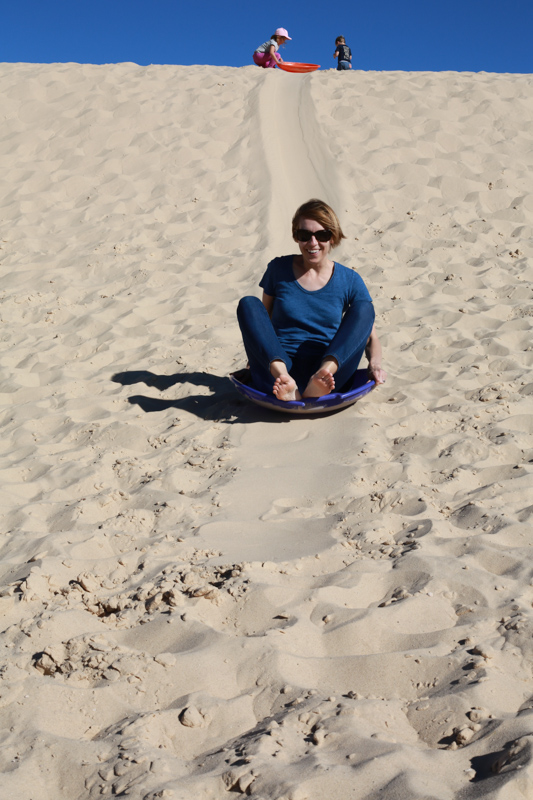 (Speaking of doing, we took our West Texas road trip last week. More on that later.)