We arrived in Montreal last night, and life has been a whirlwind. In the past five days, we have trekked from Chicago to Ann Arbor to Toronto and finally here. When we stepped into our apartment, it was cold and rainy outside, and I felt such relief to land in the place we will spend the next two weeks. But the apartment was old and creaky, and the there's a half-foot elevation change between the front door and the back patio, which is evident in the bowed wooden floors. We are literally climbing uphill to get to the kitchen. Should help keep the consumption of cheese and pastries in check, I suppose.
After depositing our bags, we walked to the small neighborhood grocery store. We did not find a produce aisle, and I despaired that we would spend the next two weeks eating rice and beans. A second trip through the store yielded the produce, but we still had rice and beans for dinner. Everything was tiny and French and completely foreign, and I spent the night wondering why I had dragged us here (In fairness, Montreal was Greg's suggestion.).
The sun came out today after several days of rain. The apartment looks better with some light, and I imagine that by the time we are leaving, we will find its sticky doors and crowded kitchen charming. Everything we did today seemed to be exactly what we should be doing on Genevieve's birthday. We visited a French bakery and bought an amazing birthday cake. We ventured to Notre Dame Cathedral and ended up spending an hour inside because Henry fell asleep on my lap. I was surrounded by candlelight and stained glass.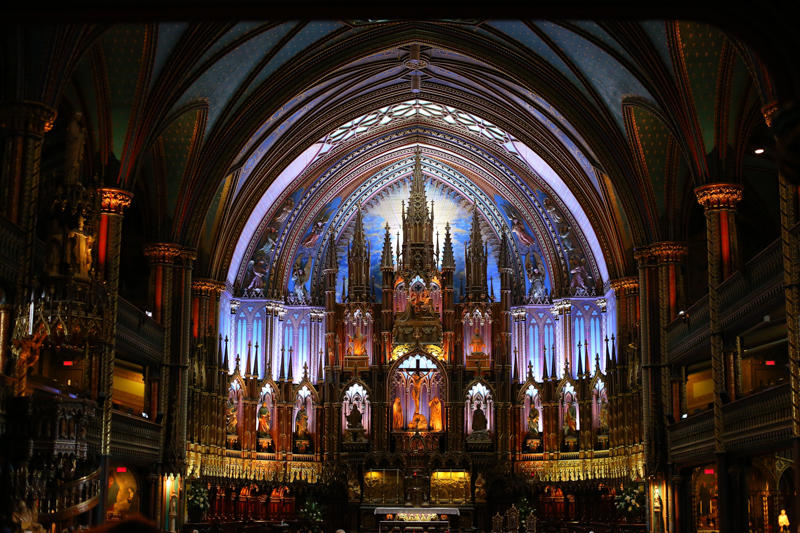 Still, things didn't feel right. Greg and I talked about it over dinner, how we will never know what to do with this day. I've spent far less time being sad this year, but I do prefer being home for her birthday. Even then, I never know what to do. Work feels wrong. Fun feels wrong. The loss of a daughter can't be made right.
On most other days of the year though, we're doing it right. Eleanor and Henry both talk about their sister as part of our family, and my middle child has given my life an extra sense of purpose.
As for Montreal, I'm still not sure what we're doing here. Greg says that we will have stories. No doubt. I already do. But first, cake for my girl.