We like to have the high/low conversation at dinner. We each talk about the best and worst parts our day. I thought that I could do a little high/low recap of our visit so far.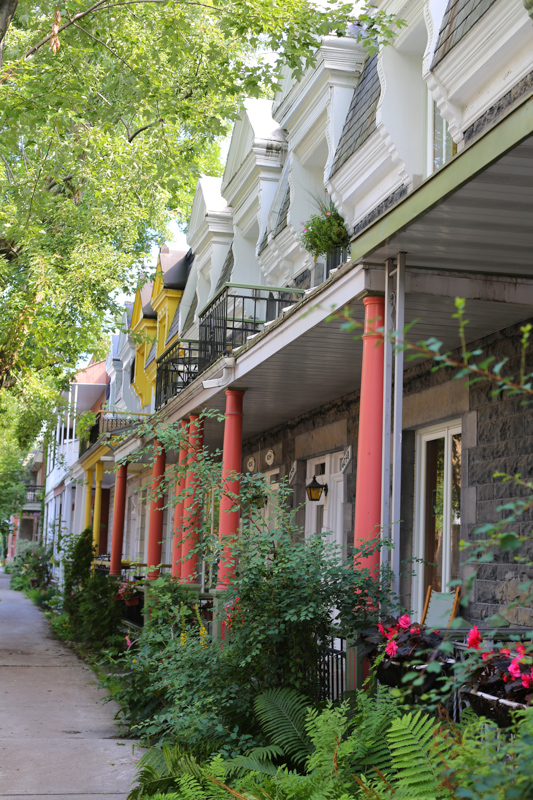 High: We have a grocery store one block from our apartment and a huge park two blocks from our apartment, so we're able to walk most places. We're having fun exploring the alleys behind the apartments, where there are tricycles, toys, hanging decorations, and little free libraries.
Low: The driving has been terrifying. Greg is working this week, so it's just me and the kids and Google maps. There are a lot of delivery trucks parked in odd places and a lot of construction. I'm trying to squeeze between a garbage truck and a bicyclist mom with a child balanced on her back seat while some manic Montreal driver honks at me from behind. Also, no matter where I park, I'm certain my car will be towed.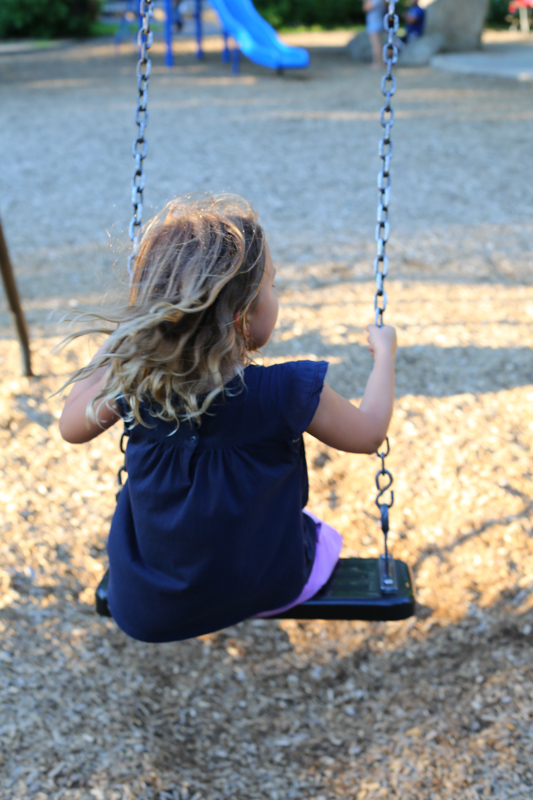 High: The weather is in the 70s and low 80s. We've been eating dinner on our back patio, which is unthinkable in Texas at this time of year. We've been on an amazing bicycle ride at a national park, and yesterday the kids and I spent hours exploring the botanical garden, where every single plant was in bloom. I feel like my kids are finally getting the sort of summer that I had a child.
Low: Henry has some sort of allergy problem going on. Eleanor and I have been doing great up here and have even quit our daily Zyrtec regimen. But Henry is coughing a lot, particularly at night, and has a rash that looks like heat rash. Other than that, he's fine. We ended up using Eleanor's asthma medicine on him yesterday. This begs the question: Where on Earth can our family live that won't make us sick? (Pretty sure the answer is near the ocean. Obviously that would be awful.)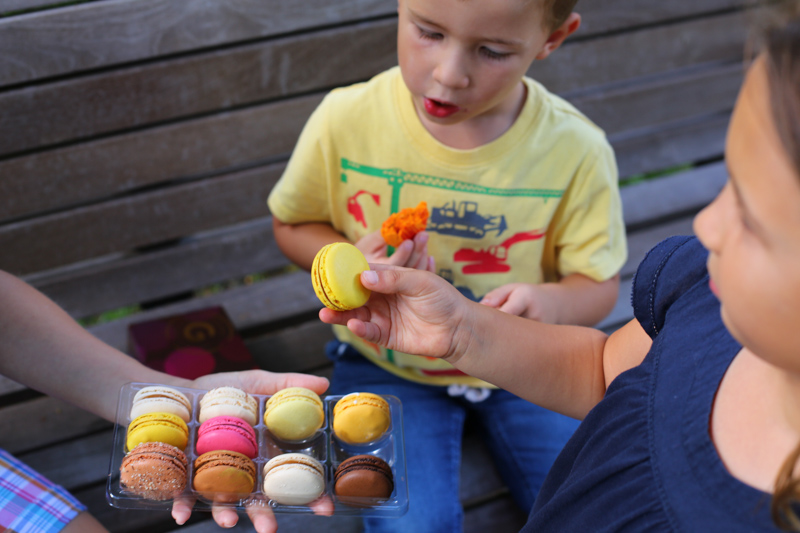 High: Food. Restaurants of every variety. Cheese. Wine. Eleanor and I had some crepes with chestnut cream at the farmer's market this morning. I don't need to tell you how we felt about those.
Low: I don't really have a low to go with this one. Our small kitchen is a bit of a hassle. Tonight, Eleanor asked for more milk at dinner, and Greg opened the fridge, while remaining in his seat at the table, mind you, and poured her another glass. The entire kitchen — the stove, the dishwasher, the sink — is within arm's reach when we are sitting at the table. I don't know; is that a high or a low?