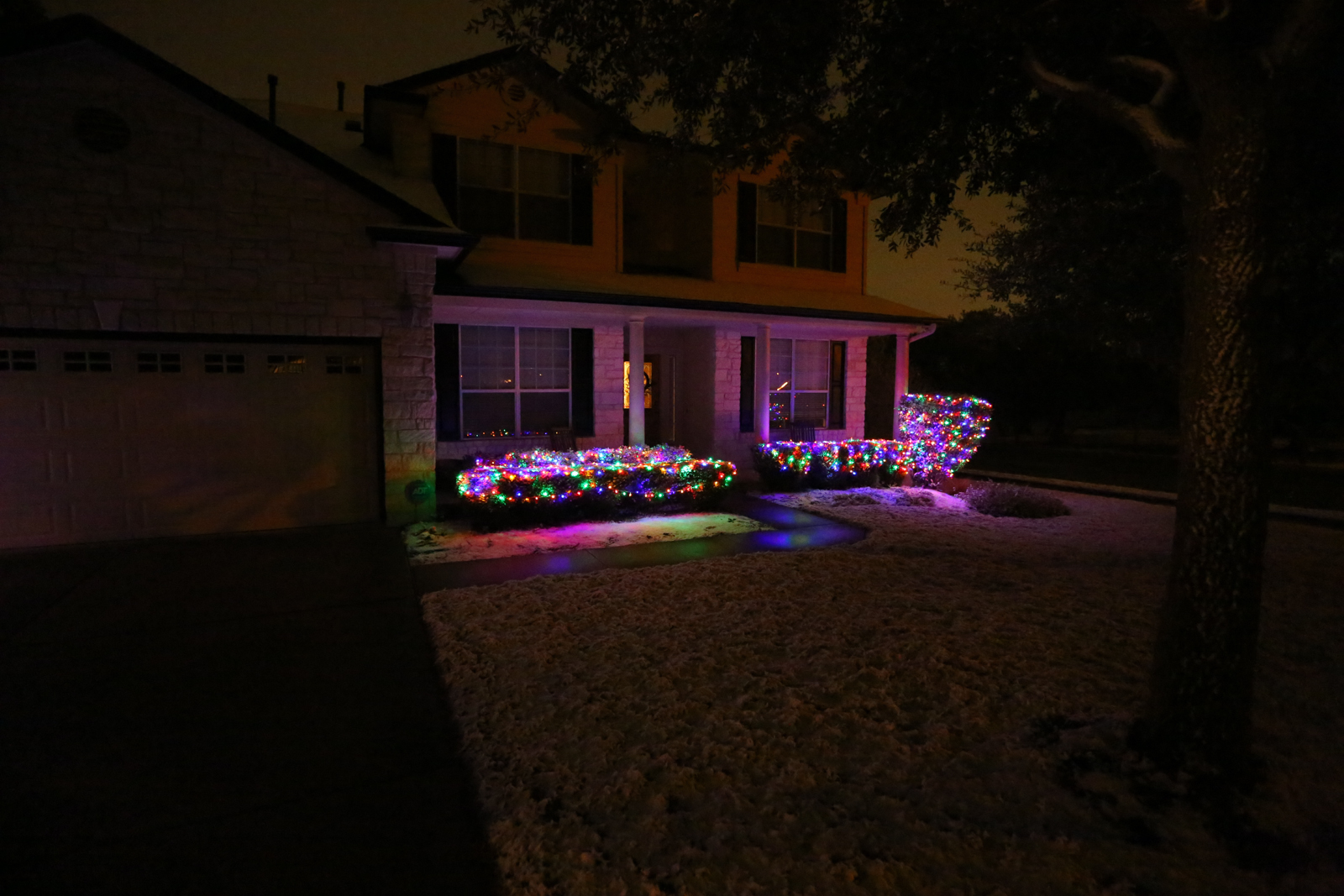 You guys, we had our Christmas cards printed too early. Actual snow fell from the sky yesterday — and a lot of it — at least by Texas standards. Eleanor hadn't seen snow in about four years, so this was essentially new territory for both kids. They were effervescent. The adults were pretty gleeful as well. I was out to dinner with friends for much of the time, but Greg captured photos of the kids playing. Without coats. Or shoes. Clearly, I wasn't home.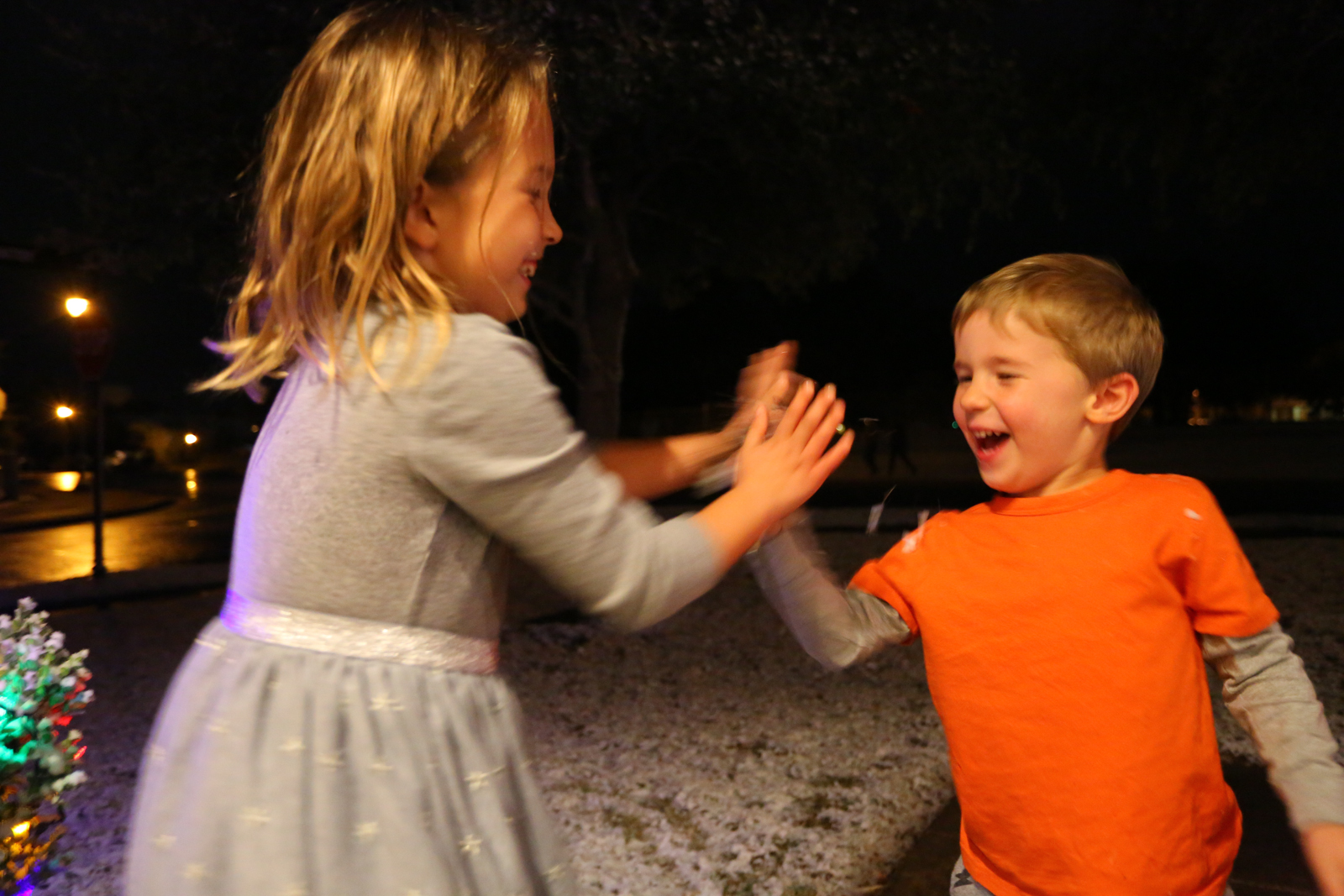 I'm looking forward to starting the second season of "The Crown" tonight. Who else is watching? It's about the young Queen Elizabeth, and the actors are sterling. That said, the costumes alone make it worthwhile.
I'm hoping it will take my mind off of the moving/grad school apprehension. After several months of worrying that I wouldn't be accepted anywhere, I received my first acceptance email last week. I'm keeping locations under wraps for now (unless I see you in person!), but I have reached a whole new level of terror because now this is happening for real. Though I absolutely think this is the right choice, I am distraught at the notion of leaving our friends and a comfortable life.